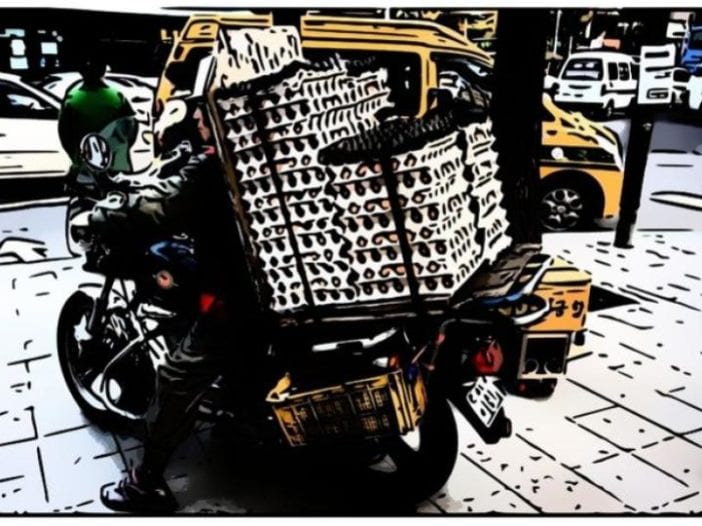 (From Kephas in Tanzania.)
"Where Can I Market My Chicken Eggs?"
My answer:
Marketing your chicken eggs successfully
Hello Kephas,
I start by saying that many start-up poultry farmers, much like you, are unsure about where to begin selling their eggs.
Understand that the real problem is…
In business, (I have found over the years)…
…that there is an OPPOSITE relationship between profitability and scope.
Scope breeds complexity, anxiety and a 'brain freeze' over options.
Whereas narrowing or niching down leads to laser-sharp focus, traction and results.
Let me explain…
What draws many to the idea of starting up a poultry farm is the knowledge that almost EVERYBODY eats either chicken or eggs.
It's almost a universal food product throughout the world.
(Aside from speciality diets based around non-animal derived diet philosophy – you'll pretty much find various forms of chicken or egg on most menus.)
So, it's entirely reasonable to think therefore that getting into poultry,
Whether layers or broilers is almost guaranteed to work out.
And statistics would even agree,
Most countries experience a domestic supply deficit in the poultry department.
This simply means they don't produce enough chicken meat and eggs internally to supply the demand of consumption.
This would indicate that there is 'room' in the market for your idea.
Overcome a crowded commodity market
And whilst this might be true, where many fall down is at the technical execution of converting this commercial demand.
So, where should you begin?
In my recent online research journeyings, I came across the following 2 articles which illustrate some key points.
Examples
Here they are:
A quote from one of the interviews gives away a few gems, which I share below:
The construction of their farm in Forest Row, a village situated a few dozen kilometres from London, started in 2006.

Back then, they had one buyer.

When they started with their first hen in 2008, they lost this buyer and had to find another way of selling their eggs.

"We started to actively approach local companies," Mr Hoeberichts explains.

"This way, we slowly sold all our eggs. The first 2 years were expensive." – Source
Analysis
The articles are interviews with fellow egg farmers in Europe and New Zealand.
Now, granted, both examples are free-range egg farmers – but whatever mode of egg farm you adopt,
The principles herein would still apply.
In both examples, the farmers experienced sales difficulties and overcame them –
And even during lockdown restrictions, their business grew (in the case of the one particular farm).
So,
How did they do it?
Get a sales 'core'
The key takeaway in both examples is that they saw marketing and sales as core competencies.
A strong competitive advantage.
They got their marketing and sales mastered and their farm production followed.
In essence, they put the horse before the cart (rather than the cart before the horse).
Here's what I mean…
…there are 2 ways to see the sales discipline of your egg farm:
A way of finding demand for the eggs you are producing.
A way of producing eggs for the demand you have attracted.
Marketing and sales are most definitely front foot disciplines.
It's about generating and owning that commercial conversation directly with potential buyers and customers.
Master communication
It's about having diverse channels of communication open with key audiences and occupying them meaningfully and profitably.
In the examples above, both farms had a varied mix of business clients and consumer customers.
Up to 50 different buyers in one case.
Naturally, this size customer base would take a lot of management to keep under control.
(You can almost hear the emails fizzing back and forth.)
Online technology and software play their part too like with eCommerce.
For example –
This tutorial shows you how to approach selling produce online: https://smallholdingsforsale.co.uk/how-to-sell-produce-online-farm-shop-guide.
But, principally, knowing what your customers' appreciate & need is the foundation work.
From there you can position your products, services and value proposition to deliver the best value.
Also, when it comes to making difficult decisions,
(The type would directly affect the expectations of your customer base)
Having knowledge of your customers and lots of trust with goodwill,
You run a low risk of offending them when change occurs.
Prepare for lots of hard work
Make no mistake, sales is a resource-intensive (particularly time-consuming) endeavour.
By nature, it's a full-time job to sell, plus it requires continual assessment, evaluation and rating to keep optimal.
So be prepared to commit.
It's investigative by nature so there's a lot of groundwork, plus trial and error.
But if you are willing to make it work, there are also long-lasting, profitable rewards.
Sales is all in the relationship. A speculative investment today on future mutual benefits of tomorrow.
Because of its 'nothing is promised' kind of nature, it gets a bad rap.
Get results, get success
But done right and with a systematic approach, it can become VERY effificent and quite predictable in outcome.
Especially with effective drivers for building a pipeline of the right quality of opportunity.
If you ask me, a solid sales discipline is STILL today one of the most valuable operational asset any business could have. (Marketing being joint first with sales.)
Why?
Because it's in the finishing of opportunity that ROI (return on investment) is actually realised.
However, the job of presenting the sale, or getting the opportunity to market (marketing) goes hand in hand.
It's the very reason why some of the highest-paid competitive team sportspeople are playmakers and forwards.
i.e. the players that directly SCORE the points.
Get trained in marketing communication and direct sales training
For this reason alone, I urge anyone out there that if you are starting or expanding a poultry farm business…
…invest in a solid understanding of b2b and b2c marketing and sales.
A good start – one I recommend – is reading my tutorials on marketing communications and direct sales (for subscriber's only).
It's a strategic, technical breakdown of EVERYTHING you need to know for pulling off the most effective direct sales performance for your poultry business.
It's jam-packed with both methodology and examples that really help you see clearly past the obstacles.
Speak soon,
Temi
Now, over to you…
Are you currently looking for more effective ways of marketing your chicken eggs?
Have you previously tried and failed?
Have I missed anything?
Either way, I'm interested in hearing from you.
Leave a comment below.