Are you looking to learn more about Kadaknath egg quality by shell strength, weight, shape and content composition? Read this post for an evidence based examination.
---
Kadaknath chicken, is a highly sought after native breed to major Indian states Dhar, Madhya Pradesh amongst many others.
The dual purpose bird (reared for eggs and meat) enjoys worldwide fame for its striking appearance characterised by its jet black flesh & plumage.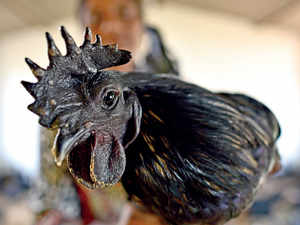 Originally a tribal delicacy, Kadaknath chicken of late has enjoyed growing high profile media exposure.
Whilst reared throughout multiple regions in India including: Dantewada district, it was Jhabua district of Madhya Pradesh that recently attracted a Geographical Indication tag, with India's official registry.
In line with increasing popular interest in this breed, there is a marked premium associated with its price on the open market.
Its meat, in certain regions across India, is fetching up to 300% the going rate for common poultry alternative products.
Why the buzz about Kadaknath?
Typically reared in accordance to back yard traditional methods, the breed is favoured for transferral of commonly believed health benefits associated with eating its meat.
These include:
higher protein levels
low cholesterol
low fat
And as for Kadaknath eggs?
It is widely debated as for whether Kadaknath eggs offer an improved nutritional profile, or quality, when compared with American domestic mainline dual purpose breeds like, Rhode Island Red.
In Indian markets, Kadaknath eggs carry premium by proxy, from their relation to the premium meat.
Again, fetching higher than average prices.
How do rearing conditions affect quality of Kadaknath eggs?
It has been reported in studies, that Kadaknath reared under lesser managed conditions by tribal communities in India seemed to produce eggs with lower quality traits that those reared in Veterinary colleges.
Kadaknath is known to lay on average 120 -130 eggs per annum.
This is some 35% of relative production of more typical layer breeds.
However, Kadaknath eggs hold steady economic demand, particularly within its regions of origin.
This is mostly stabilised by commonly prevailing cultural beliefs surrounding the product's medicinal benefits.
Benchmarking your Kadaknath egg quality
Are you a small scale Kadaknath chicken farmer?
Looking to find out how your egg results fair alongside contemporary specialist Kadaknath farmers?
Take a look at the outcomes observed in this study undertaken by College of Veterinary Science and Animal Husbandry, JNKVV, Jabalpur (M. P.), India – published in 2006: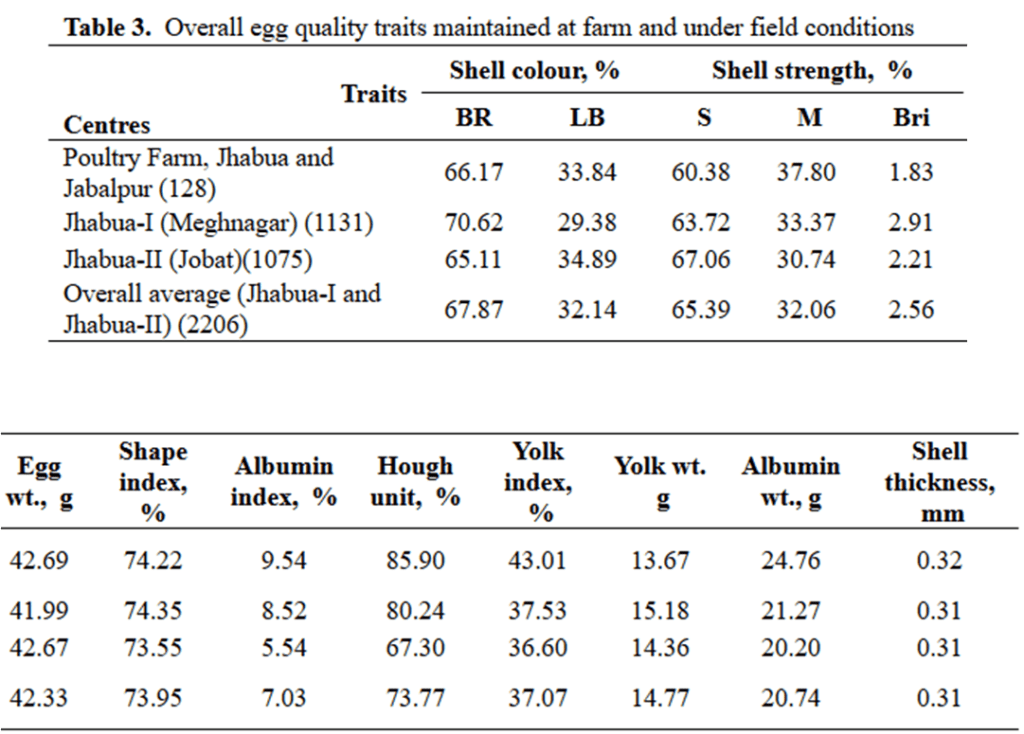 The 10 quality indicators highlighted are as follows:
*Egg colour
*Shell strength
Egg weight
Egg shape
Albumin index
Hough unit
Yolk index
Yolk weight
Albumin weight
Shell index
The egg quality observed across the sample centres presents a kind of baseline from which as a farmer you might benchmark for comparative quality.
This might be useful for getting a gauge for how you product would measure against contemporary products on the market.
Interested in seeing a snapshot of how your current Kadaknath egg quality compares with this study sample of 2206?

Use this benchmarking tool beneath…
Kadaknath Egg Quality Benchmarking Tool
How does it work?
Simply input your figures against the mean benchmark and see how much of the target your results cover, by percentage.
How does your Kadaknath flock compare?
If you want to share your flock's results, or have questions about how you might improve your average – feel free to join the conversation below.