Poultry Project Report
PDF Generator
---
Build your own poultry farming project report for growing
a profitable poultry farm -
members only
.
Simply fill in this convenient web form and get a pro-formatted report in minutes
to download as a PDF file
.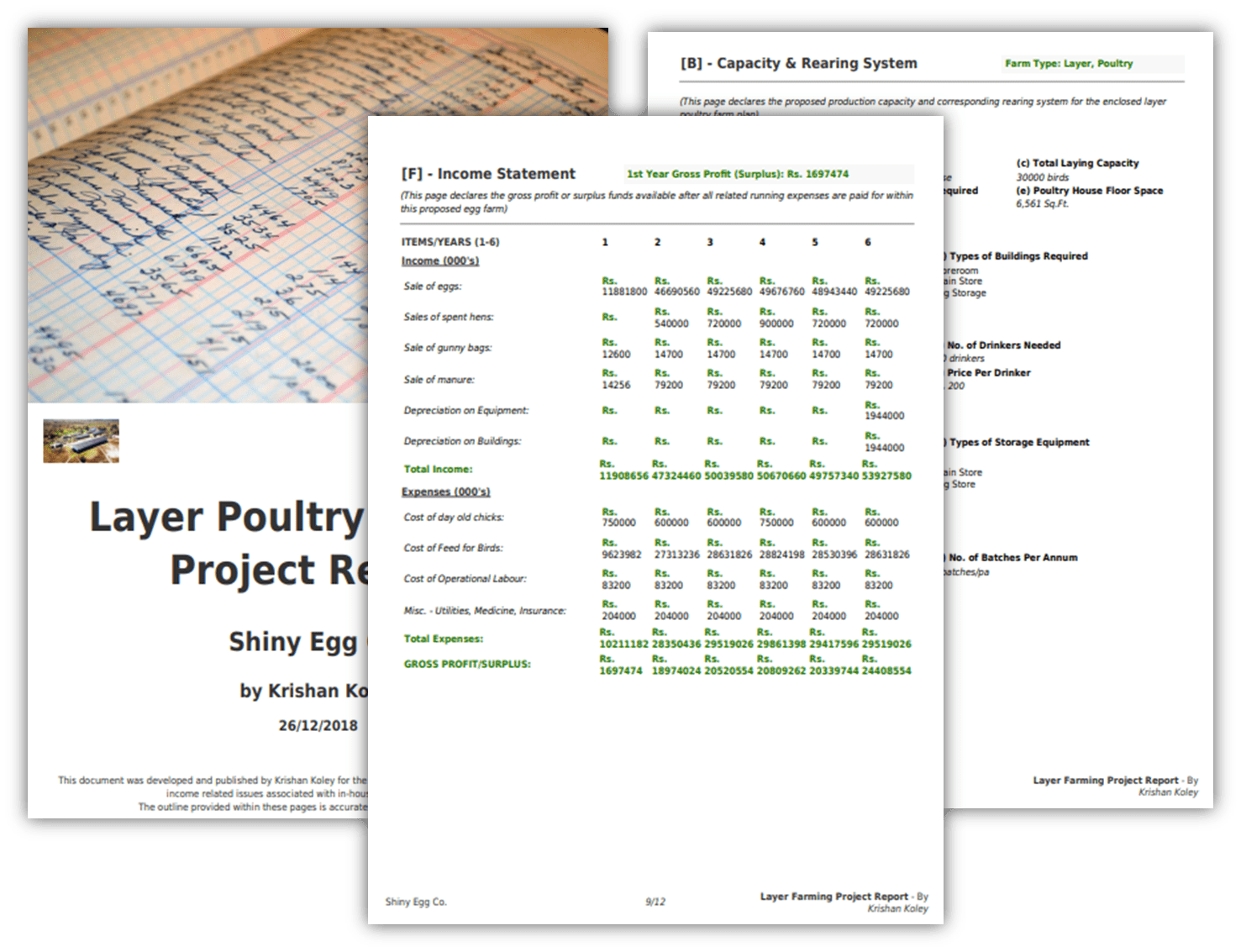 - Included In The Poultry Farming Project Report PDF Generator -
Financial Templates
Stay ahead of your financial goals by using our custom made financial planning templates. In recognised format and easy to use - no need for a calculator, simply use these beautifully presented plans.
Start-Up Strategy
Prepare your poultry farm for take off with out keenly calculated start-up strategy. Your report comes complete with built-in engineering to accommodate many configuration of bird rearing set up.
6-Year Perspective
With a 6-year outlook, your poultry famring project report will span the usual timeline for investment planning prudence. Show how your long term vision will reward those who come on board.
Income Statement
Account for the income and outgoings of your poultry farm. See clearly your net position and intermediate financial metrics. Assess the profitability of your enterprise.
Cash Flow
Keep on top of your cash position and the impact on your bottom line with our custom made calculators. Simply plug in your details and get in return just what you need.
Sales Projection
Take an accurate view on your sales patterns throughout the seasons of trade with this projection calculator. Estimate your marketing impact on sales figures.
Business Budgeting
If you plan a diversified farm income, set a budget for each business interest as seperately accountable units of commercial activity. Simple business budgeting.
Bespoke Requests
As a subscriber we encourage you to get in touch with us and suggest improvements or additions to be made. We consider all requests and shortlist for development.