TL,DR…
Answer: MS Excel is a great all-round solution (but a more EXACT, best-fit software solution – read on…)

Here's a question I received from a reader of my: Agri Accounting & Bookkeeping newsletter…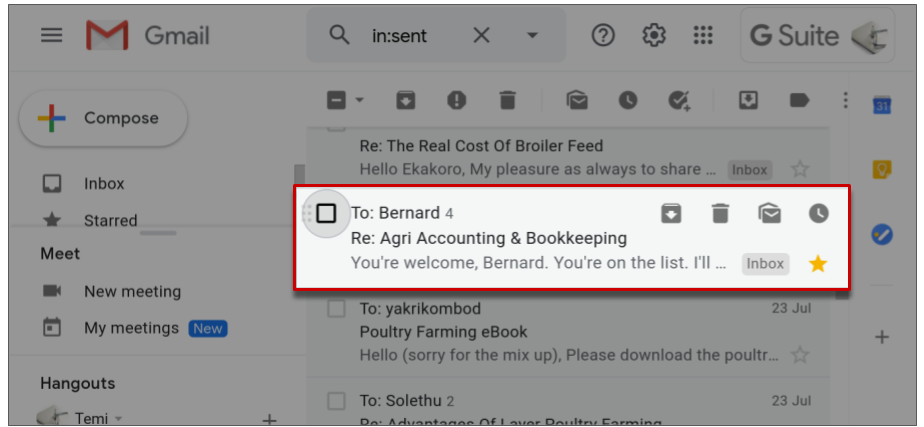 Question: "Thanks for your email, can't be grateful enough. I am already seeing like never before. Kindly direct me to some accounting software worth investigating in please. – Bernard"
Reponse:
Hello Bernard,
As for recommended bookkeeping software – my firm favourite is MS Excel.
Why?
Programmable – you can make it do what you want and how you want.
[Often with SaaS products which present off-the-shelf solution, you have to compromise control. This leaves you doing the software a service, rather than it serving you. With Excel, you push back these constraints.]
Customizable – so many built-in features enable you to visualise the front end EXACTLY how you want it.
This helps you hit the mark instantly with showing interpretation. Brilliant for stakeholder management & reporting.
Economic – for a small investment = massive long term returns, on so many fronts – not only bookkeeping but:
inventory record keeping
contacts management
accounting & reporting
marketing & sales analysis etc. etc. etc.
Any drawbacks?
Developing your own templates and frameworks which really help you lift the burden.
If you are not already a Microsoft MVP (or willing to pay one) – you can only go so far and then … a roadblock.
Presentation is not always user-friendly
Printing off a branded PDF version of your Excel analysis is not always easy
Also, web integration – having your software talk together over the web.
For example, you might want:

a bookkeeping entry to tie up with your accountant's software,
message you and your team when certain events occur and
update a CRM entry related to a client agreement.

…with MS Excel this is 'possible' BUT with a heavy development overhead.
* This is why I have decided to build an in-house bookkeeping software solution.
I'm still working on it.
But it is designed & developed to be web-friendly, highly configurable and suited to give a best-fit outcome for poultry farming enterprises.
I'll build in the kind of metrics you read in the mails – to save you from having to program complex calculations & equations.
Plus, I'll make it presentation rich.
With the ability to talk with other business software easily.
When I have something ready to show you – would you welcome an invitation?
In the meanwhile, I have more posts and emails in the pipeline to help your project.
Keep me posted on your progress.
Speak soon,
Temi – The Big Book Project (Agribusiness Strategies & Training – 'To Start and Grow')
Some spreadsheet programming help
Looking to use MS excel for your agribusiness accounting – but don't have the confidence?
Chandoo's just what (who) you need: https://chandoo.org/wp/ – outstanding beginner tutorials, dive right in!
Prefer to use Google sheets – but want to know how it compares?
Ben will help you get up to speed – FAST: https://www.benlcollins.com/
Now, over to you…
Are you in need of getting a little (or A LOT) of help with agribusiness accounting & reporting?
Have you found your ideal agribusiness accounting software (not mentioned above)?
Either way, let me know by leaving a quick comment below.