Hello,
​
On every poultry farm, there is a silent but fierce battle at hand that requires your intense focus and attention.
​
It threatens:
decimated production,
rising mortality and
financial loss.
​
The battleground?
Your poultry houses.
​
The goal?
Occupation.
​
The enemy?
Micro-organisms.
​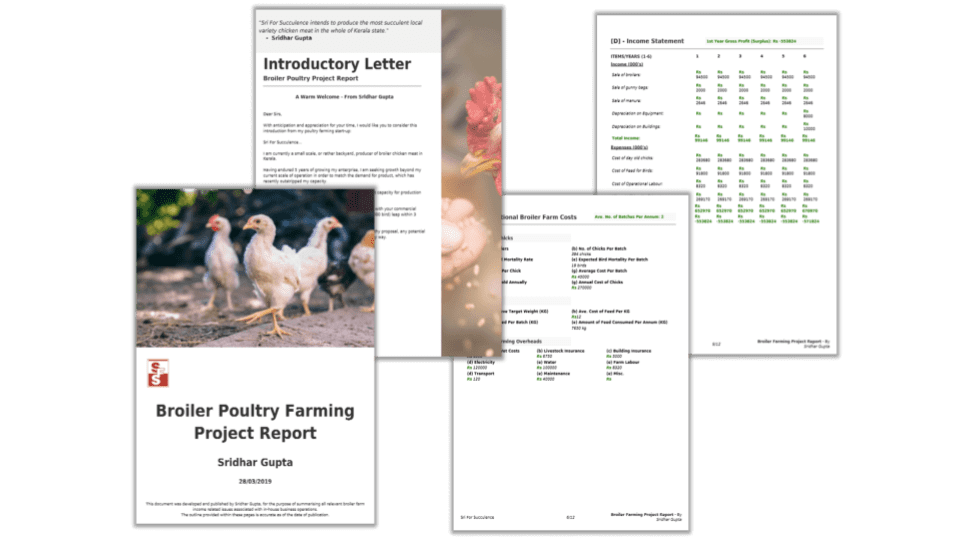 Write Your Poultry Business Plan -
in Just 90 Mins!
Poultry Project Reporter 2.0 - fastest way to write your project report online.
Get Poultry Project Reporter 2.0
The target?
Your flock.
​
The risk?
Your profit.
​
The following is a detailed checklist recommended by Dr Andrea Pizzabiocca, Senior Manager Technical Services Italy at Cobb Europe.
​
The points enclosed are the key touch-points for winning the war against bacterial invasion and flock infection.
​
Here is the breakdown:
​
BACKGROUND
Microorganisms (bacteria, fungus i.e. yeasts & moulds and viruses) exist everywhere in our environment.
They have their purpose, in a way.
But when their numbers increase above certain thresholds,
Our bodies can become overwhelmed by them and our physical balance and functioning disrupted by them.
​
To stave off this danger,
We should adopt stringent and regular cleaning and disinfecting routines to push them back from rising up.
If our efforts suffer inadequacy or lapse,
Then we risk an outbreak and loss of health or even life.
​
Chickens also are prone to bacterial attack.
And when infection does strike a flock – the outcome can be brutal.
Widespread cross-contamination in days,
And flocks hit hard are rendered unmarketable with irrevocable losses.
​
So,
Let's get serious about defence.
​