Wouldn't it be good if BEFORE you started your broiler farming enterprise,
You could get tipped off by an experienced broiler farmer?
Just think of all the saved:
…from getting the inside track ahead of running your race.
This is EXACTLY the benefit of this study.
It's based on a questionnaire distributed to broiler farmers in Parana, Brazil in 2011.
The farms were family-owned, but of varying size and complexity of business model.
So the final results are quite representative (you might say) of broiler farmers in general.
The aim of the study – and the point that the researchers were getting at was:
'To discover the factors that most affected the profitability of broiler farmers.'
And of course, by achieving this goal –
Their study would prove valuable evidence for supporting strategic business decision-making.
Actually, even more valuable was that this study rather used BCR (Benefit-Cost Ratio which is a measure of return on investment), than mere profit as its measure.
BCR being a more comprehensive, all-round measure of LONG TERM broiler profit.
Want to know what the researchers found?
Quick highlights:

Interestingly enough, the cost of feed price had NOTHING to do with determining long term broiler farming profitability.

But rather discovered were factors that could be avoided by managerial smarts.

i.e. thinking ahead, reconsidering, re-evaluating and strategising a response.

So, here they are…

Top 5 factors that the broiler farmers said mostly affected their performance:

Environmental challenges (controlling broiler house environment conditions)
Poor feed conversion ratio
Management problems
Low-quality chicks
Delay in feed delivery

To summarise,

Therefore, the key to achieving optimal broiler profits is:

Establishing greater operational control.
This study will help you do just that for your broiler farm:
https://www.researchgate.net/publication/285281508_Factors_that_Impact_the_Financial_Performance_of_Broiler_Production_in_Southern_States_of_Parana_Brazil/fulltext/57bfc2b408aed246b0f7db93/Factors-that-Impact-the-Financial-Performance-of-Broiler-Production-in-Southern-States-of-Parana-Brazil.pdf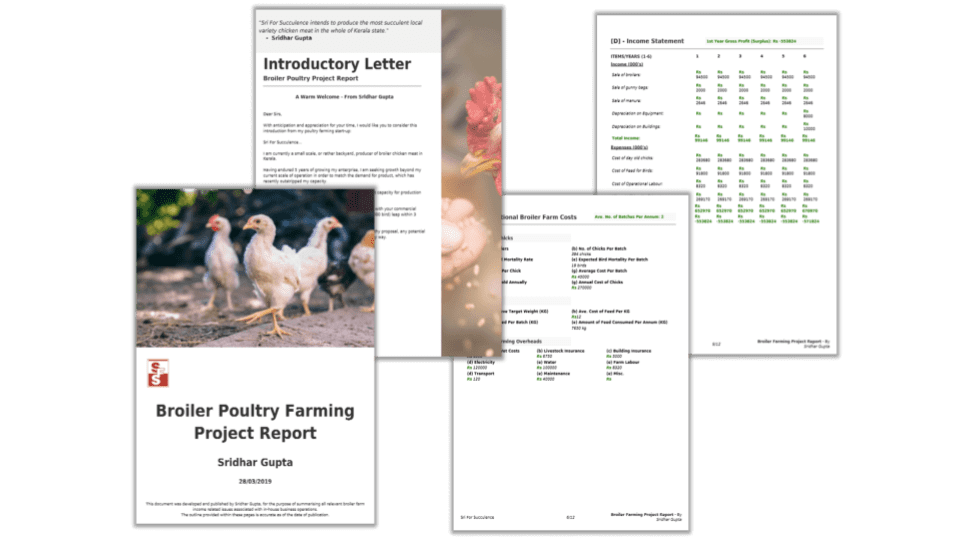 Write Your Poultry Project Proposal - in Just 90 Mins!
Poultry Project Reporter 2.0 - fastest way to write your project report online.
Get Poultry Project Reporter 2.0