Go to chapter 10 of this eBook by clicking this link…"SWOT & PESTLE analysis". Click here to find the next chapter.
Hello,
One of your key desires when agribusiness planning will be to establish:
Control.
Making sure the things you plan to do are done with nothing more spent than expected.
This keeps the reins on your Return On Investment.
Making sure what you get back from what you put in was worth it for everyone involved.
Where the controls of your business run away from you, disappointment is close by.
This is why project management is critical to business planning.
Especially in agriculture.
Where variables affecting performance are especially exposed to the natural environment…
…it pays to keep a diligent handle on control.
But how should we approach grasping control of business projects effectively?
If big business is anything to go by, project management discipline is the solution here.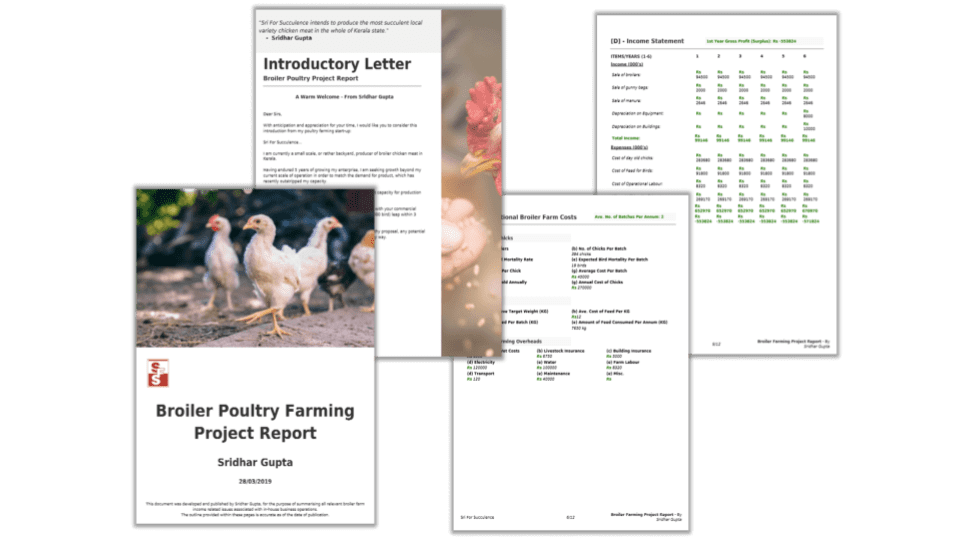 Write Your Poultry Business Plan -
in Just 90 Mins!
Poultry Project Reporter 2.0 - fastest way to write your project report online.
Get Poultry Project Reporter 2.0
Is your farm business a 'project'?
According to the Association for Project Management, a project is a…
"…unique, transient endeavour, undertaken to achieve planned objectives, which could be defined in terms of outputs, outcomes or benefits."
A bit long winded (I know) but actually a VERY accurate and substantial definition.
What is the definition really saying?
And does it actually apply to your business?
You may never have considered your business to be a project.
But I am persuaded by definition your farm business is just that.
Here's 5 solid reasons why…
#1 Unique – there is no other business on earth identical to yours.
Your staff, your vision, your situation, your environment – these factors cannot be replicated by another farm.
This means the way you approach your business must be different to all others.
Although your business might share similarities with others, it isn't EXACTLY the same. This demands caution and careful decision making. Assumptions can be costly.
#2 Transient – your business is (will be) constantly changing.
Business never stays the same. Markets are continually influx. The peaks and troughs of supply and demand pressure is one long rollercoaster ride.
Being prepared for absorbing the effects of changing business conditions will give you staying power.
#3 Endeavour – your farm business experience will be a journey. Whilst you are in the driving seat, you are yet to reach your destination.
You need to remain vigilant the entire trip in order to have success. Knowing where you are, where you are going and how you are going to get there.
#4 Planned Objectives – one word, target.
Knowing what you are aiming at and whether you should be one track of achieving it.
Quantifiable and qualifiable. This means, targets defined by numbers as well as words.
A business should never be run, just to make money.
How much money is enough? And for how long? To make it a rewarding experience, you need to be specific.
#5 Outputs, outcomes and benefits – what you want your business to do (give back) to all involved, and why…
Outputs, outcomes and benefits. Your business is a vehicle for getting you somewhere.
It isn't just a cash cow. It should offer you transport for taking you along in your life plans.
Engineer it to do so from the beginning and you shouldn't lose your way.
What is project management?
Source: Association for Project Management
This again is quite wordy.
But essentially, you can take away that project management is…
…the way you do things to have a good chance of achieving your goals.
Key words here are: processes, methods, skills, knowledge and experience.
These all make a difference in increasing your potential for business success.
Why is project management important for agribusiness planning?
Agribusiness success is measured in yield.
In other words,
What you get out (and how much you get out) after you put in.
Yield is a derivative or a benefit of production (fruitfulness, to bring forth).
Production is largely affected by process, method, skills, knowledge and experience.
Improve these and you improve yield. This means more profit in your pocket.
What does project management do?
Project management optimises.
It is a discipline that makes the most of your situation and helps you develop your business to the utmost.
This is where true profitability comes in.
Bigger doesn't always mean more profit.
Remembering that profit is a function of efficiency i.e. how well you use what you've got.
So smaller leaner business models can in many ways be far more rewarding than larger more cumbersome ones.
More bounce per ounce.
What does it look like?
Key tasks of project management are documenting, tracking, recording, analysing, reviewing, digesting, building up…
These all help you keep tabs on what is going on and primed to make the best decisions.
Control naturally involves much detail.
But the more detail you accumulate, the more organised you've got to be to use it well.
Project management frameworks (organisational & administrative systems) have been produced over the years to help with this.
But the general idea is go with what works.
Where frameworks lack flexibility, you would be encouraged to innovate or adapt for best results.
What are the benefits?
The benefits are the same as when you calibrate or fine tune an engine. More output for the same input (or even less input).
Greater efficiency and effectiveness. Each improvement has a knock-on effect of benefit for the entire system.
A greatly improved performance getting you to your end goals quicker and with less cost.
Does project management help beyond the planning stage?
Once you've got your business set-up right, it's only just begun.
You now have to keep it running at the right pace and in the right pattern to win your race.
So, project management or controlled running is key throughout your tenure as owner.
This involves monitoring, analysis, process re-engineering and improvements and evaluation.
These are all core functions of project management.
So long as you need to keep control in business, project management is your key helper.
Is it practical or all theory?
Project management is supposed to be very practical.
It's supposed to dovetail. Supporting you and your business doing better on every side.
It shouldn't be a laborious desk exercise and an administrative burden.
It should be a real-life profit enhancer with immediate to long lasting results.
Will it help my bottom line?
Yes. In fact, the very act of defining your bottom line IS project management.
The only way to gain control of your business is to set out to do so.
The key to this is project management. It is a purpose built discipline for getting results with your farm.
Embrace it and win.
Now over to you…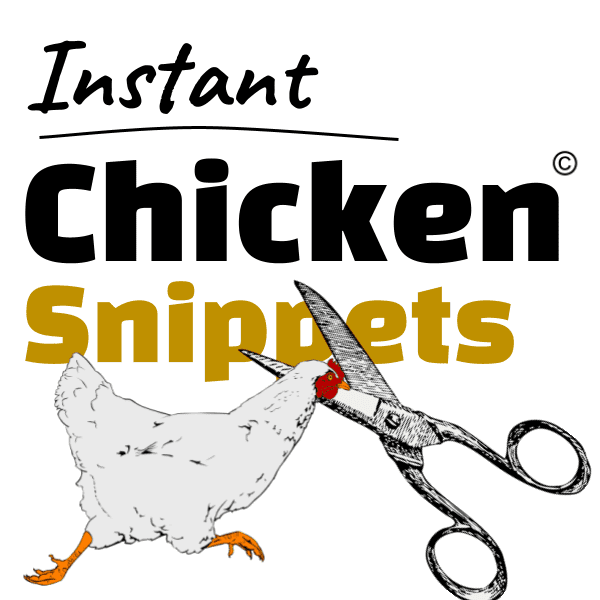 Read The Poultry Business -
Like Never Before!
Chicken Snippets Newsletter - deep poultry analysis to sharpen your acumen, by email.
Get My Newsletter
Are you currently planning the management of your poultry project?
Have you already managed poultry projects?
Either way, I'd be interested to hear from you.
(I read every comment.)
Speak soon,
Temi
Go to chapter 10 of this eBook by clicking this link…"SWOT & PESTLE analysis". Click here to find the next chapter.