Go to chapter 18 of this eBook by clicking this link…"Broiler yield". Click here to find the next chapter.
Hello,
If you are planning a layer farm,
You might be asking – "how many eggs should I sell to make a profit?"
[Or words along a similar line]
For this purpose, the breakeven analysis is a business planning favourite of mine.
Like everything planning wise,
The figures are never supposed to be binding.
Just a rough – "…back of an envelope" guide.
But what it should tell you is,
Where your direct costs and sales revenue meet in the middle.
Any money received above and beyond this point (called the breakeven point) is gross profit.
Gross profit is not take-home money, but funds available in your business for paying:
overheads (inc. payroll, utilities, repayments on borrowings etc.)

interest on loans

taxes

depreciation
After the above deductions, you are left with a net earnings figure – or, take-home pay.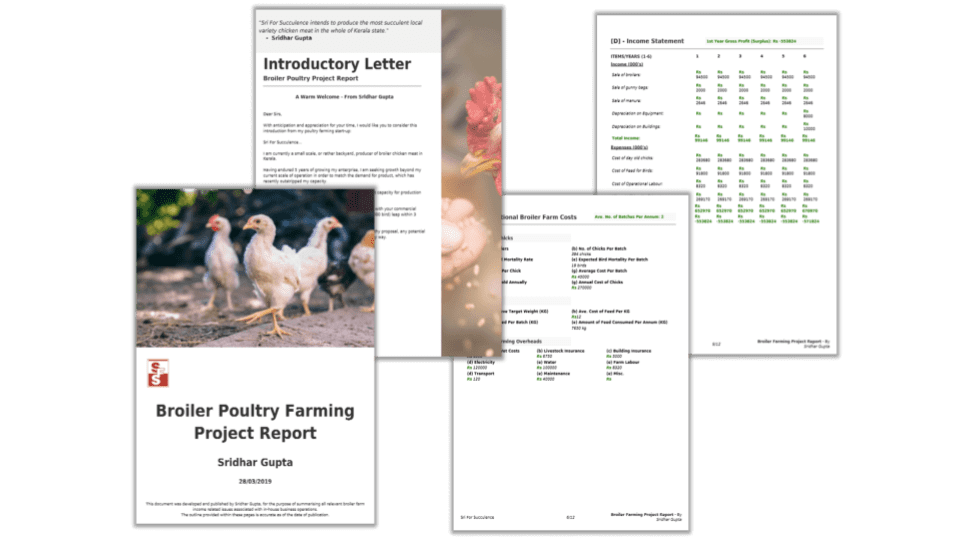 Write Your Poultry Business Plan -
in Just 90 Mins!
Poultry Project Reporter 2.0 - fastest way to write your project report online.
Get Poultry Project Reporter 2.0
As things go, you might find the job of estimating these deductions much easier than first task of predicting profit from egg production.
Why?
Did you think egg production to be simple?
Sure, layer birds typically lay 1 egg per day.
So what could be so difficult about predicting egg production from this base figure of 1?
If you housed 100 layers,
Don't you just multiply the two numbers and get 100 eggs per day?
It's actually not so simple.
Take hen-day egg (%) for an example of the complexities involved:
Source: Hen-day vs. Hen housed Egg Production
This accounts for the fact that across a flock of hens, not every hen will lay an egg a day.
Some days, some hens simply will not lay
This occurrence invariability increases with age.
Next, mortality.
A certain proportion of layer birds within your flock are statistically going to die – before becoming 'spent'.
Now, add the complexity of a variable egg-laying age profile…
Your birds only begin laying at 21 weeks (achieving an initial hen-day egg production of 8%)…
…this production peaks at 29-31 weeks (with 94% hen-day eggs).
Tapering off to 72% at 72 weeks old.
Here is a table (from Good practices in planning and management of integrated commercial poultry production in South Asia) with the estimated hen-day egg production as a percentage – in line with age.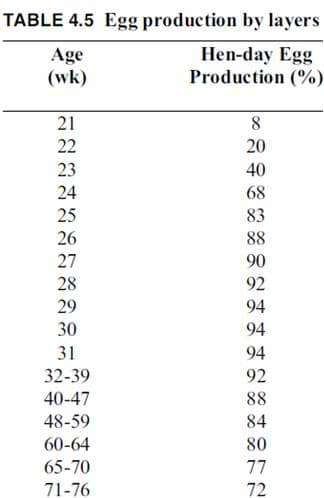 The ages range from when layers begin laying to the end of their usual commercial life (i.e. 72 weeks).
But,
What if you want to engineer your layer farm to consistently produce eggs EVERY day – consistently, week in and week out?
You'll either need to:
a) adopt a multi-flock model,
Or
b) buy point of lay hens.
Point of lay hens are a disadvantage for a keen layer farmer:

Source: Buying Day-Old Chicks vs. Buying Older Chickens
Essentially,
…buying DoCs (day old chicks) is more cost-effective in the long run and offers more control.
For the experienced (or at least, confident) layer farmer.
Saving cost and increasing control should = greater profit (ROI, or return on investment).
However,
Layer hens typically don't begin to lay until about 21 weeks of age.
And then, as seen in the hen-day egg table above, their first phase of laying is about 1/10 of peak production.
What about in between batches?
When releasing a spent batch,
…which by definition is a batch that begins to cost you [rather than pay you] to keep them because of age…
How do you avoid losing 21 weeks of layer farm income (…whilst you wait for your young chicks to mature…)?
The answer?
Buy and rear simultaneous flocks.
Regardless of batch size,
These common layer farm production models will smooth out the transition between flocks with continuous income.
Let's look at some layer farm models (recommended by the FAO) & their gross profit profiles:
[Note: X-axis along the bottom on these graphs indicate rearing week e.g. 1 – 301, over a 6 year period]
1+2 layer farming: This model runs on 2 simultaneous laying flocks, plus 1 brooder house.
At about the 23-week mark,
…there is a little preliminary gross profit experienced –
Which doesn't break through into regular cyclical profit until 49 weeks of age.
As for a breakeven,
…it's difficult to say,
Your overheads and other deductions need to be estimated and subtracted.
You'd probably delay ROI until 2nd phase of profit i.e. 81+ weeks.
But then again,
If you have incurred capital start-up costs for land and buildings too,
Then you'd need to also account for gathering back these costs.
This further delays your ROI.
What about more intensive models?
Try…
1+3 layer farm modelling: This model runs on 2-3 simultaneous laying flocks, plus brooder spare house.
Here, we can see a preliminary pocket of gross profit experienced between 41 – 61 weeks of age.
Following that, we see regular steep peaks of gross profit which run in relay.
Each peak of production taking your business into more and more cumulative profitability.
1+1+5 layer farming: This model runs on 4-5 simultaneous laying flocks, 1 brooder house & 1 grower house.
Now, we see a clear gross profit emerging at about 40 weeks.
Then by steps of incremental productivity, we reach peak production at about 60+ weeks.
This peak production sales revenue runs at a clear margin of gross profit above cost.
This is by far the most profitable production model of the three,
Yet it is not without its complexities and additional cost inc.
grower house

5-simultaneously reared flocks
But the rewards are very obvious – if you can reach for such a model.
A highly profitable approach.
The bottom-line…
Layer farming production model is a significant influence on gross profit.
Breakeven is a little more involved taking into account indirect running costs.
Also, ROI would further need to take into account initial capital costs, like real estate etc.
This type of modelling helps you better visualise or illustrate the performance of your farm.
A useful snapshot to keep your motivation on track.
But for now, I'd like to hear from you: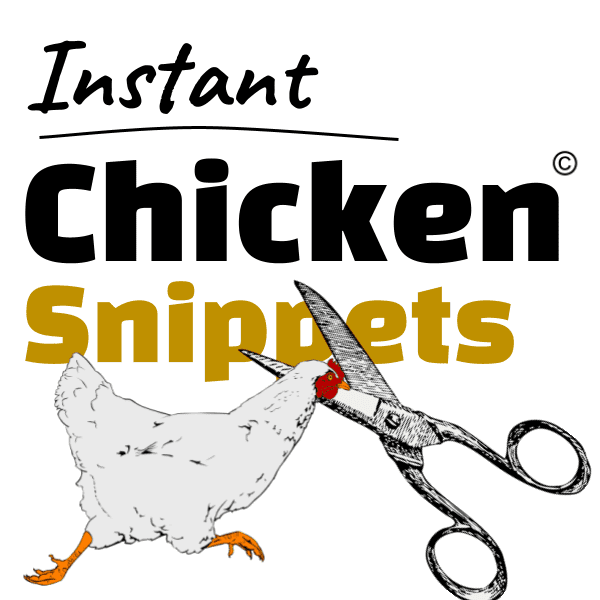 Read The Poultry Business -
Like Never Before!
Chicken Snippets Newsletter - deep poultry analysis to sharpen your acumen, by email.
Get My Newsletter
Are you already in production and need a good illustration for your own profits?
Or maybe you are new to building business models and need help grasping the patterns in this mail?
Either way, write me back and let me know.
I read every comment.
Speak soon.
Temi
Go to chapter 18 of this eBook by clicking this link…"Broiler yield". Click here to find the next chapter.