Go to chapter 5 of this eBook by clicking this link…"Deep litter calculator". Click here to find the next chapter.
Hello,
How many poultry houses do you need…?
And what floor space dimensions will work best?
This is a critical step in layer farm planning.
As poultry house construction is a considerable one-off capital cost, you'll want your estimate to be precise.
Floor space for your birds directly relates to flock density.
And flock density MASSIVELY influences flock wellbeing, also profitability (through feed conversion).
Source: Effect of cage density on the performance of 25- to 84-week-old laying hens
The study above suggests that there are significant economies to be gained from getting floor space right.
This factor seems to directly impact birds' ability to feed.
And also affects their conversion of feed into eggs.
Sure it costs you to provide space, but in the long run, it will return profits back to your business.
But how much space is enough per bird?

And what about space requirement for the various stages of development?

i.e. brooder, grower or layer?

Also, how much total housing floor space will you need for your desired scale?
This is why I produced…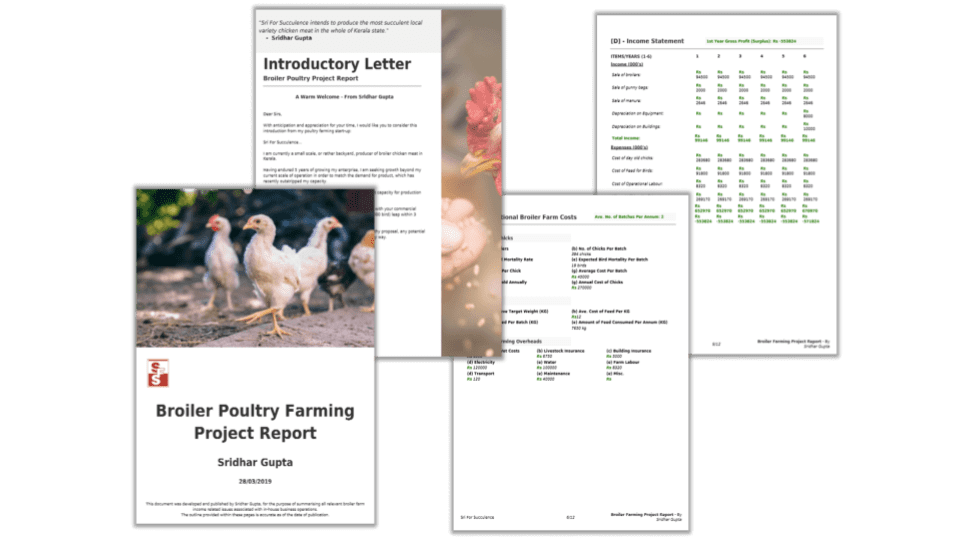 Write Your Poultry Business Plan -
in Just 90 Mins!
Poultry Project Reporter 2.0 - fastest way to write your project report online.
Get Poultry Project Reporter 2.0
It answers questions like,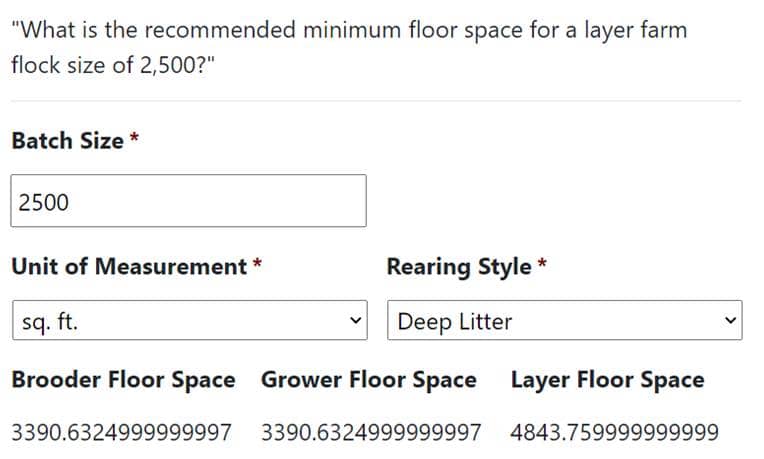 Or,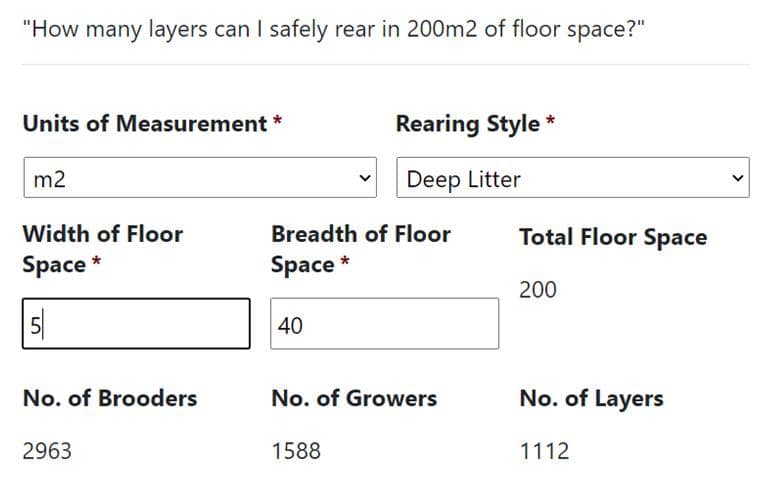 It's automatic, accurate, simple to use and even emails you the results!
I based the figures on the best practice advice in the FAO guidebook on Good Poultry Farming Management.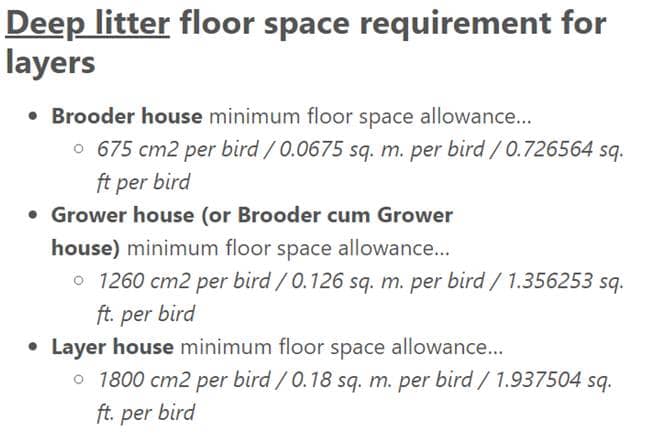 Source: Floor Space Requirement For Layers: Online Calculator for Best Practice
Note: the figures above are based on a hot south Asian climate. (Want conversion from metric/imperial to Bigha? Try this conversion tool.)
It is advised flocks require more space in warmer temperatures to maintain a good balance.
The bottom line…
If you are in the process of planning how much floor space you need for a new layer house build…
Why not give my calculator a try? (Click here)
But now, I'd like to hear from you:
Have you already tried the calculator?
Are you planning house dimensions for your flock (and need some guidance)?
Either way, write me back and let me know.
I read every comment.
Speak soon.
Temi
Go to chapter 5 of this eBook by clicking this link…"Deep litter calculator". Click here to find the next chapter.