Here, you are going to decide on your broiler rearing and production system.
This page will automatically calculate the rearing cycles per annum that you can expect to run (given the chosen model and house resting period).
Semi-intensive broiler farming systems typically fall into one of 3 types:
Learn more about the models here.
The Poultry Project Reporter 2.0 software makes it quick and easy to calibrate all subsequent production calculations and financial modelling in the report to correspond to your chosen rearing model.
Here is how it's done…
Click the drop down box to choose your broiler rearing system – this is based on the frequency of flocks being delivered to market
Next, click on the drop down box below to select the resting period you'll have in between 2 different flocks occupying the broiler houses
Click the submit button & wait for the page transition
Visit your email inbox for the relevant PDF page of the plan
The next step will be to select visit the section of the Reporter where you'll indicate flock size and receive calculation for floor space and related land requirement.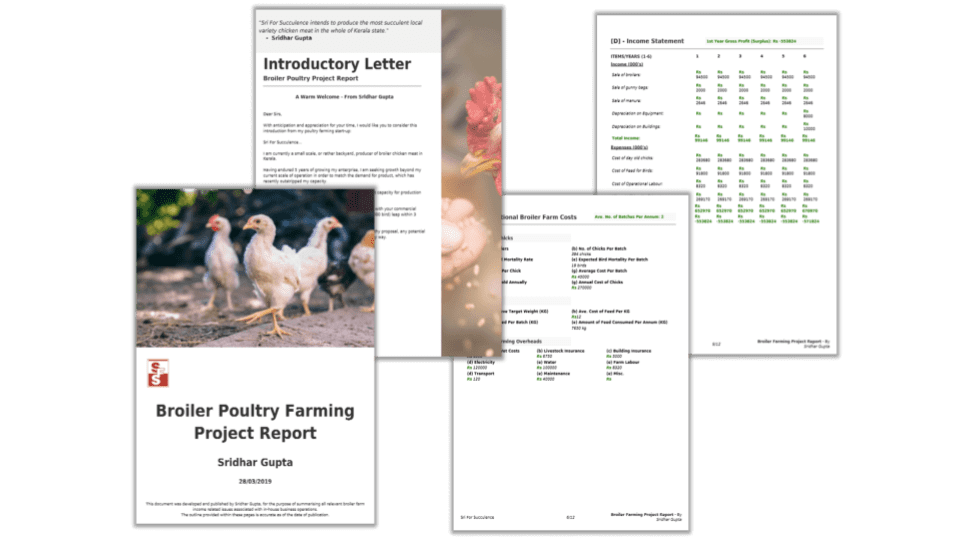 Write Your Poultry Project Proposal in Just 90 Mins!
Poultry Project Reporter 2.0 – fastest way to write your project report online.