In this section, you are detailing the location of your broiler farm.
Some details on the local economy and your research on supply and demand will help you appoint a favourable backdrop for your investment proposal.
Here's how I would use Poultry Project Reporter 2.0 to do that:
Type in the area name for your broiler farm project
Write about the local economy and why your proposal would be a good fit to support its local ecosystem
 Type in some facts about the supply and demand of poultry products within the local economy – cite your sources
Write the location benefits that support your site being a favourable one for staging the business
Type in the farm's full address
Click on the submit button and wait for the page transition
Visit your email inbox and open up the corresponding PDF
Next, we are going to choose your broiler production model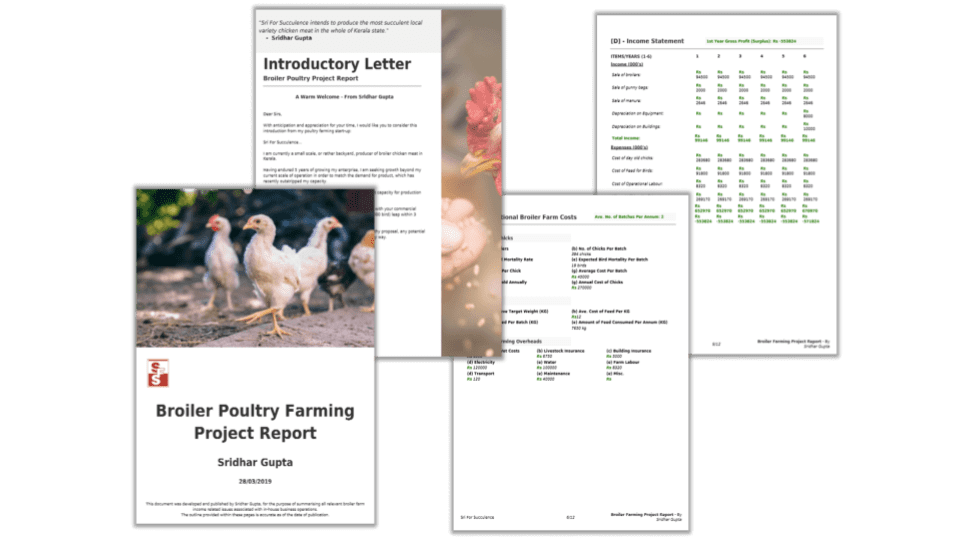 Write Your Poultry Project Proposal in Just 90 Mins!
Poultry Project Reporter 2.0 – fastest way to write your project report online.