In this simple step, an accurate estimation of overall land space requirement is made for your broiler farm.
This is based on the floor space allocation from the previous step which takes into account your chosen production model and the resulting number of broiler houses.
Here's how I would use the Poultry Project Reporter 2.0 to do this:
Automatically the page offers up a reminder of the total floor space allocation calculated from the previous page
An equivalent land space requirement is suggested and appears as autopopulated
Next, click the relevant radio button indicated how you will acquire the land: own it, buy or rent. The corresponding costs will need to be inputted here which will carry on to subsequent financial projections
Next, we'll input the details for poultry house construction.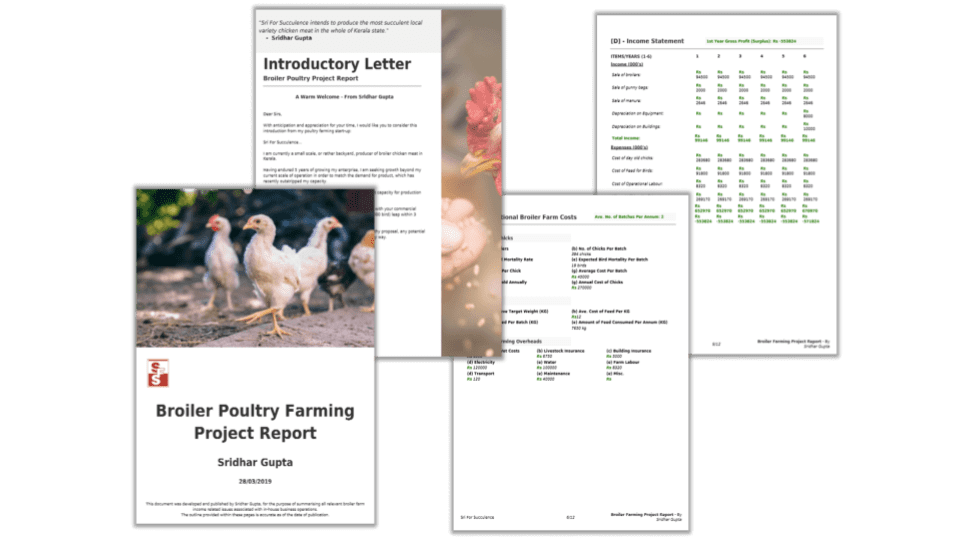 Write Your Poultry Project Proposal in Just 90 Mins!
Poultry Project Reporter 2.0 – fastest way to write your project report online.