This is a super simple (yet very necessary) step in the process of writing your broiler farm project report.
It's time to get organised.
Your Table of Contents is the index that will direct the investor to leap straight in to whatever takes their interest.
Clear.
Concise.
And makes your proposal scan-able.
Here's how I recommend writing your Table of Contents using the Poultry Project Reporter 2.0:
Hit the relevant radio button choice depending on if you want to use our standard format Ts&Cs, or want to customise your own.
If you go with standard (like I did in this example) the page repopulates with a list of every section within the broiler farm project report.
All you then need to do is click submit.
Wait for the page transition
Visit your email inbox and open up the PDF version of your broiler farm project report
Next, it's time to disclose your farm's location and detail the premises set-up.
* Custom Ts&Cs are produced like this:
Click the custom radio button
Press the add entry button and a modal across the screen comes up
Type over the title 'Chapter 1' with an alternative title
Leave the dots as they are
Finally, type in the page numbers for your plan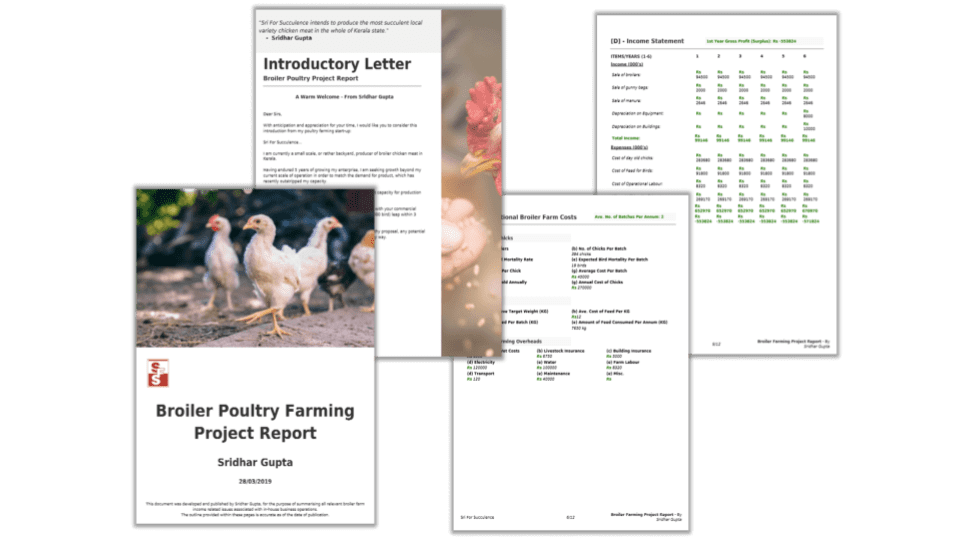 Write Your Poultry Project Proposal in Just 90 Mins!
Poultry Project Reporter 2.0 – fastest way to write your project report online.