Type of rearing style and poultry housing
What kind of rearing style do you plan for your poultry farm?
Whatever your slant on how you birds ought to be raised, your poultry housing will likewise follow suite:
Free range/Pastured poultry houses:

Hens are given freedom to roam open grassy fields and forage for naturally occurring nutrution.
Pastured poultry farms are typically complemented with a variety of summer house designs, yurt pens or mobile pen structures.
Novel engineering and some rudimentary carpentry skills will most likely get you by for kitting out your pastured poultry set up.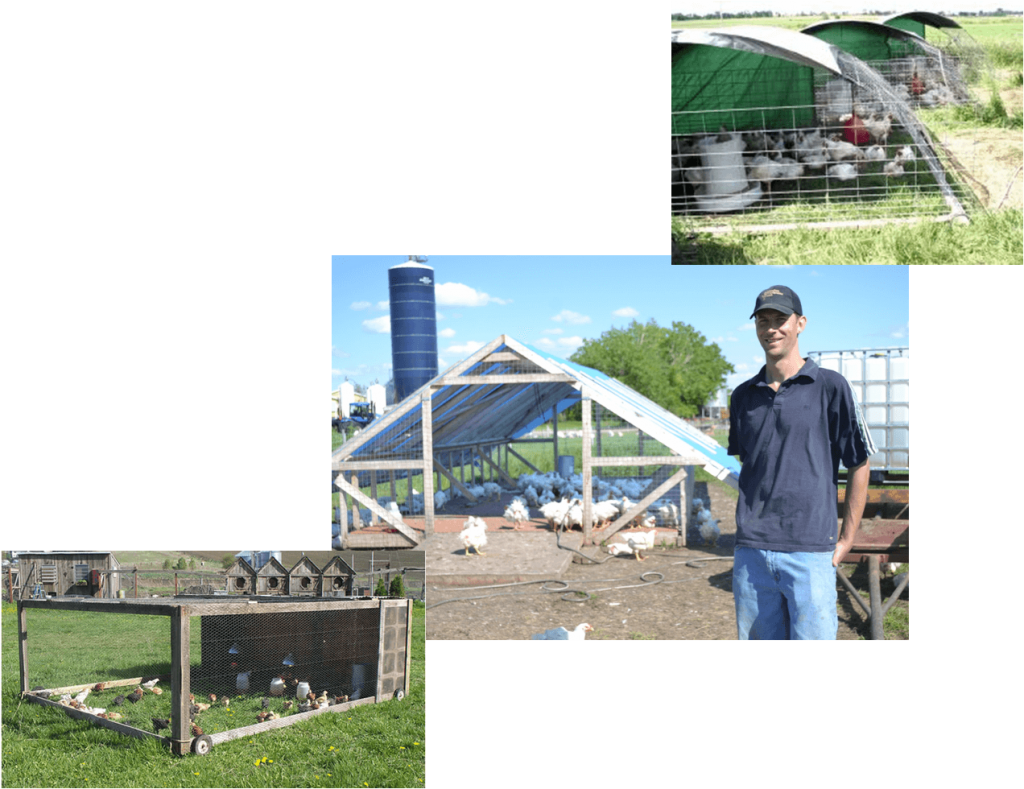 Images courtesy of: www.diychickencoopplans.com (Chicken Tractor Plans) / www.freelancinfarmer.blogspot.com (Pastured Poultry By Jason) / www.apppa.org (Hansen Cattle Panel Hoop House for Chickens)
Deep litter poultry houses:

Deep litter poultry farms provide an open floor space for birds to occupy.
A deep litter system birds more exercise exposure than caged birds. Yet this comes with it's own unique challenges…namely, manure management.
On open floor space manure is absorbed and cold insulated by a certain thickness of litter material.
In many cases this material could be pine, groundnut hulls, straw or sawdust.
By this your birds will be kept dry, cushioned and warm whilst given liberty to enjoy the floor space of their housing.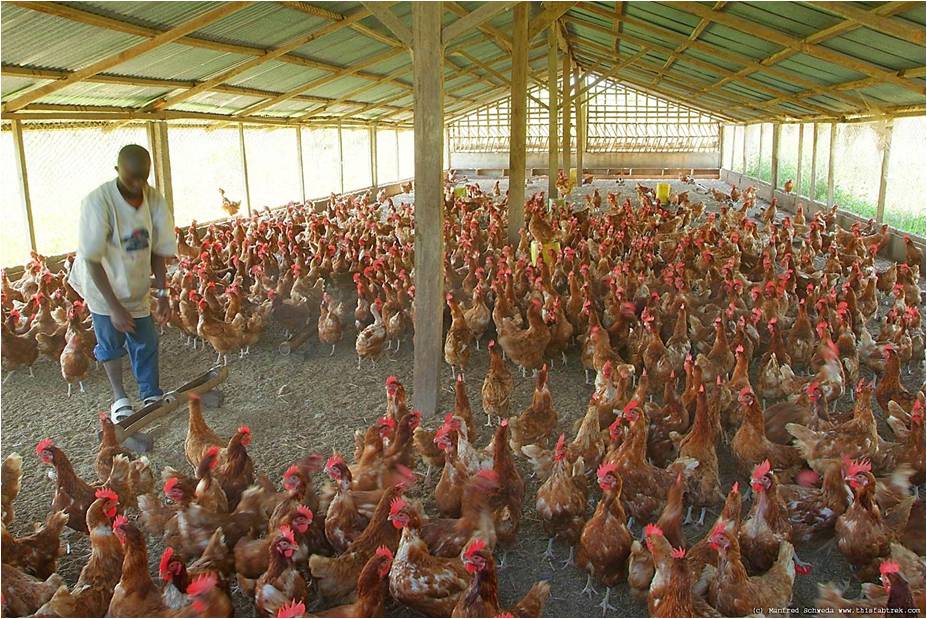 Image courtesy of: Constative.com (How To Start Poultry Farming in Nigeria From Small And Grow Big)
Caged poultry housing:

A caged system is different still from the aforementioned systems.
Keeping the birds contained within a cage system will impress a different set of circumstances again upon the poultry housing.
Cage systems keep your flock condensed within their house, rather than distributed across the floorspace. This means smaller floor space needed.
Cage systems often come with manure trays to collect manure of birds whilst in the house.
And in layer cage-based farms, the cages also come with egg collection troughs which provide an easy collection method for the farmer.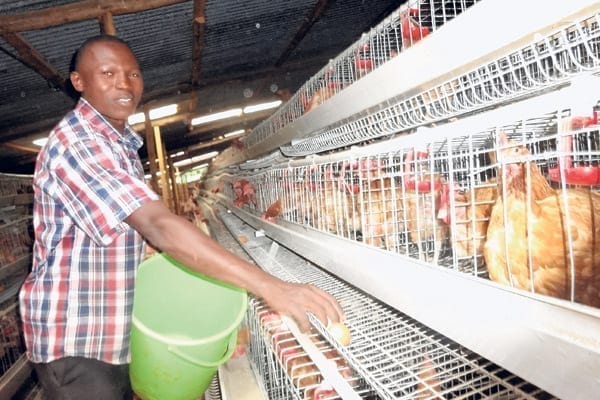 Image courtesy of: Nation.co.ke (Cages: Ideal system for poultry farmer with small space)