Chapter 1
A Poultry Farm Business Plan: Resource Library
The right knowledge is a cornerstone for a successful layer or broiler farm business plan.
You need both breadth and depth.
Here's how to put a good head on able poultry shoulders…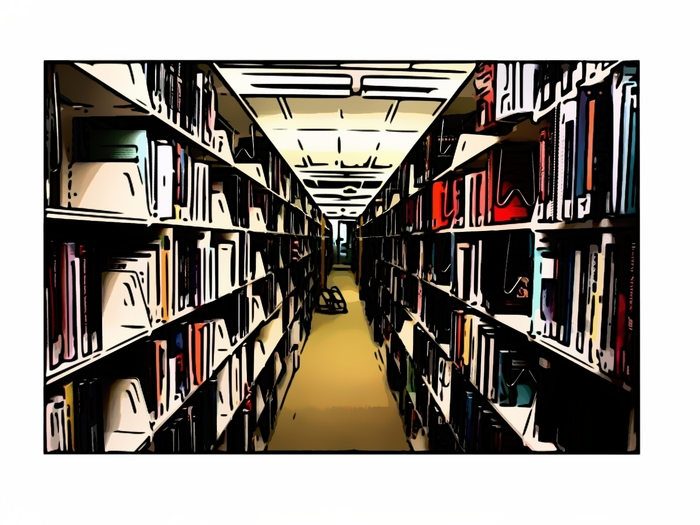 Get Your Curriculum
Never written a poultry farming business plan before?
This guide was produced to show you exactly how to do this.
I mean – you might have a good idea yourself…
…but without prior experience – you'd only be guessing.
So, what's the best way to get going?
Start by getting 'well read'.
(Perhaps, you could start with the #1 poultry farming ebook…)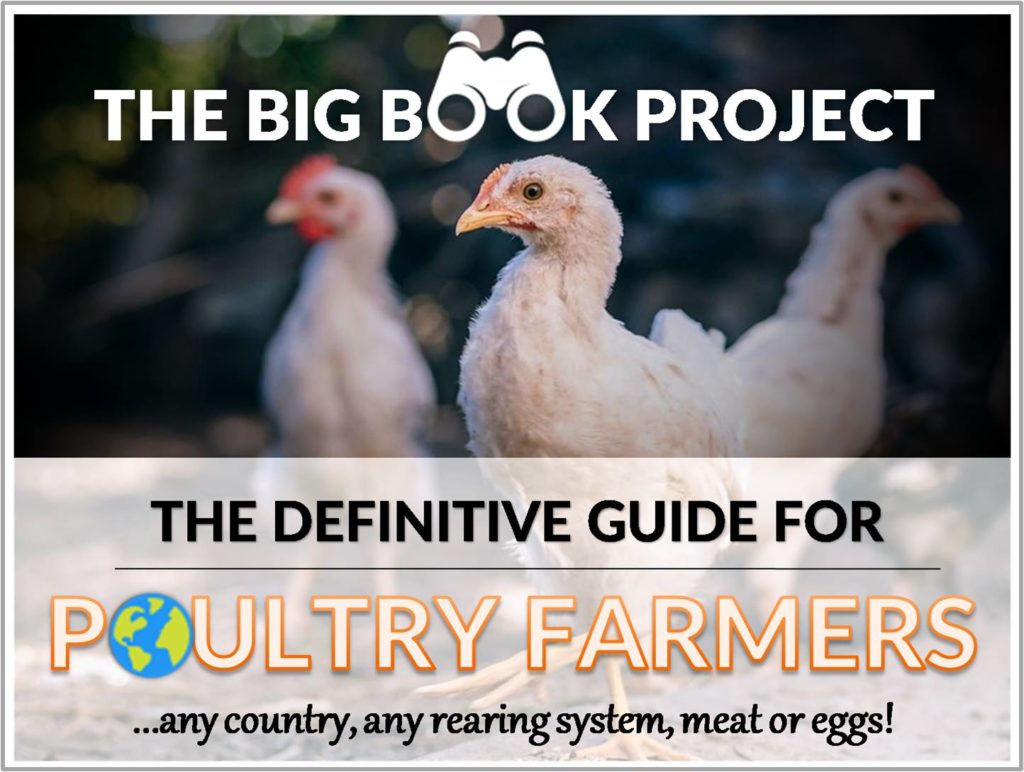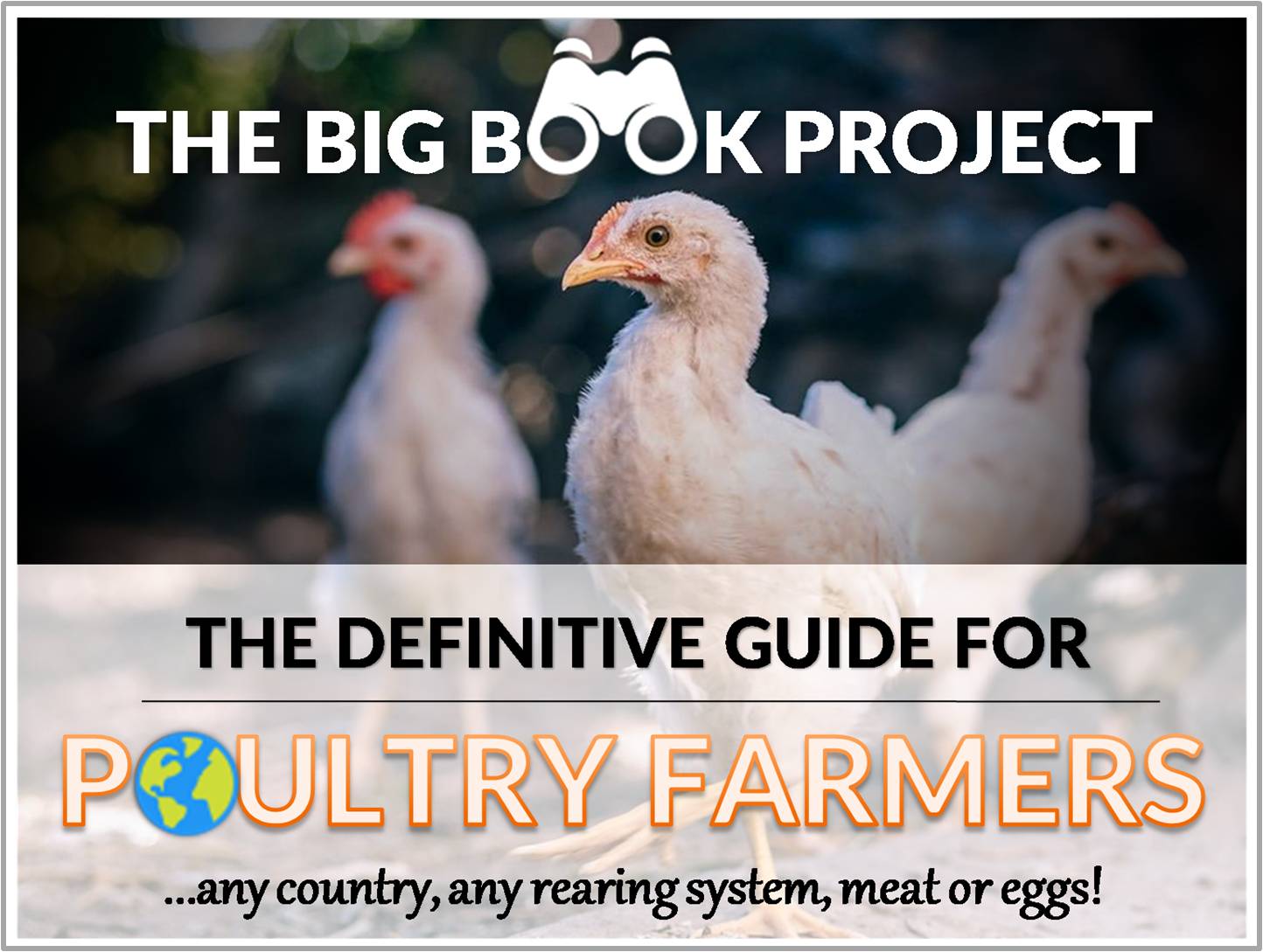 I recommend it. (But then again, I would.)
But really, there are countless poultry farming resources to glean from online.
And not all of them equal.
So, the question remains…
"who really knows what they're talking about when it comes to poultry farming? "
The answer to this question really boils down to 3 traits of an online content publisher, according to Google:

Expertise – is the person talking from 1st hand experience, or not?
Authoritativeness – is the person re-hashing their content, or are they the original source?
Trustworthiness – therefore, if you listened to their advice, is your investment likely to be sure?
Ok, so – who fits that bill?
To save you the pain of starting from square 1,
I've pulled off the following list of quality poultry farming learning materials: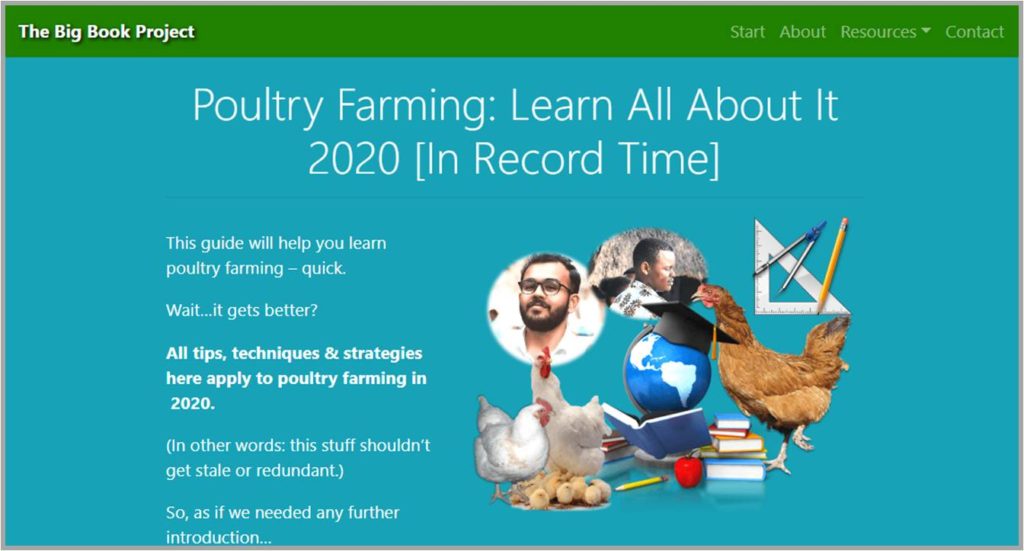 Enjoy.
Chapter 2
Get 1st Hand Poultry Experience
What's the best way of getting experience of poultry farming…
…when you don't own a farm?
Join one.
Here's how to get grass roots poultry confidence.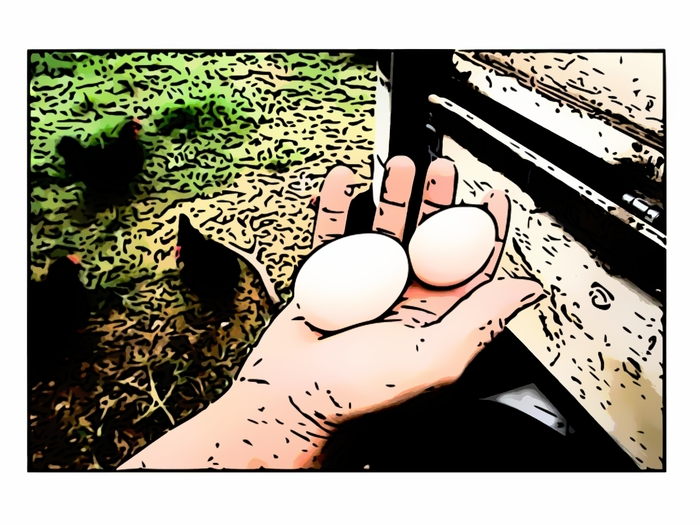 Chapter 3
Immerse In Poultry Market Research
Marketers everywhere for decades have advocated "Know Your Customer (KYC)".
But this just doesn't go deep enough.
To be a successful poultry farmer now you MUST know your marketplace.
Here's why and how…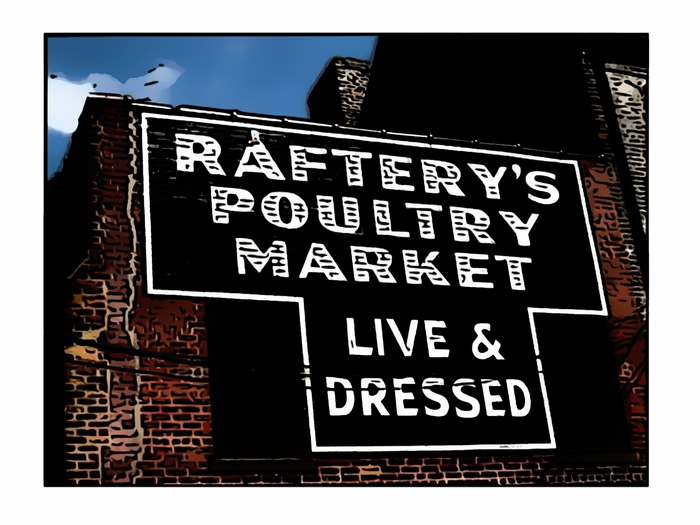 Is There Viable Demand?
Now, we've all heard of demand.
But beyond this, there's viable demand.
Knowing the difference between the two makes all the difference in running a poultry farm.
Here's how it goes:
We all know there's worldwide demand for poultry meat and eggs.
Take, Saudi Arabia, for example: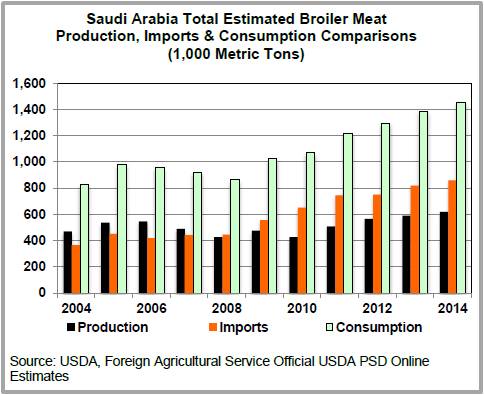 The gap between poultry production and consumption has been consistently widening over the last 16 years.
Exports make up the difference.
Saudi Arabia simply can't currently produce enough chicken to keep up with demand at home.
How about in your country?
The fact that you've searched out this poultry farming business planning guide is (in itself) proof of demand.
However,
How can we be sure that your planned poultry business will survive?
To have confidence, we need some indication that customers will be willing to trust in YOUR farm.
You need to define your market value chain.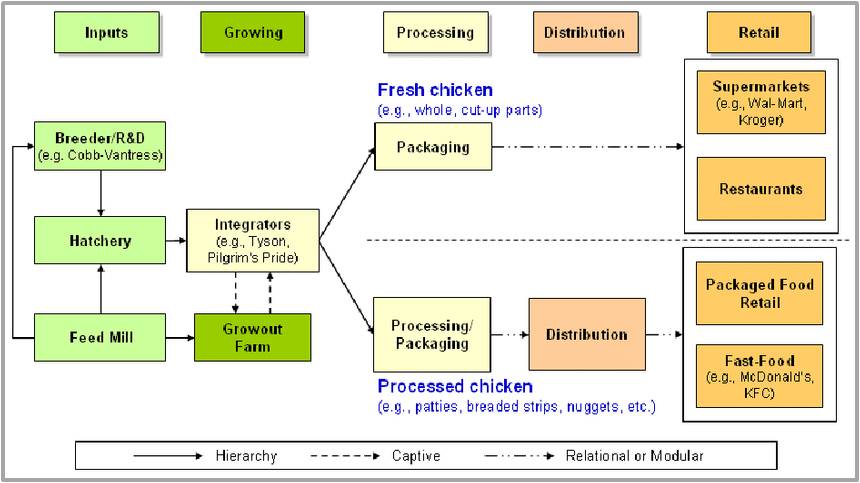 In other words, from defining your value chain – you get:
…the local picture of where you could fit in for best all-round results.
Your niche.
Take 3rd generation, Mark Rokkedahl, who integrated his broiler farm with a processing plant:
A value gap, well spotted.
If you do well at this, then you'll always tap into viable demand.
Now your poultry business has a good chance of surviving.
Now with accurate input costs and feasible sales prices to hand,
– some simple scenario planning.
Take this Best Case vs. Worst Case profit projection, for example…
[This example is crop-based, but the principle easily applies to poultry farming.]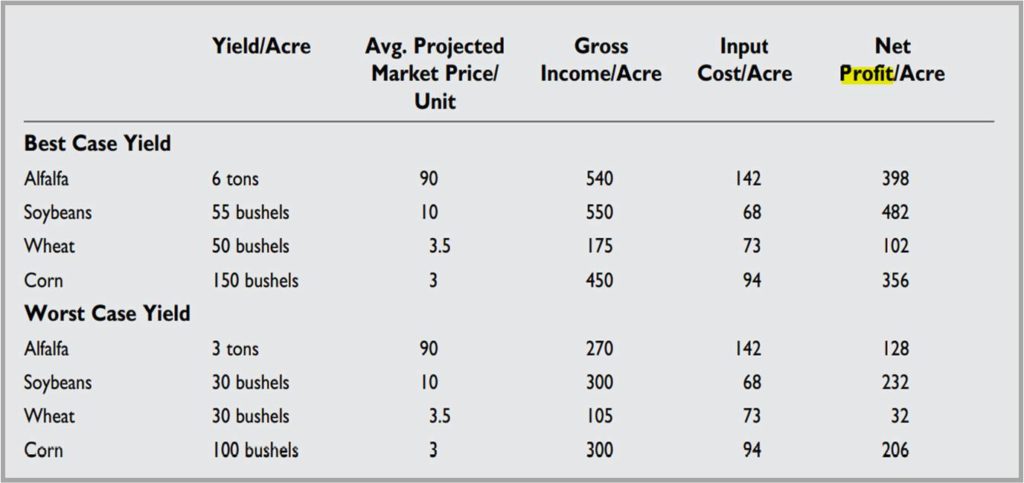 Use analysis tools like the one above to stay ahead of the profit curve.
Chapter 4
Study Poultry Farming Models & Metrics
Without knowing your numbers – you cannot perceive profit.
Metrics are fundamental.
Every successful poultry farm business plan starts with them.
Here's how…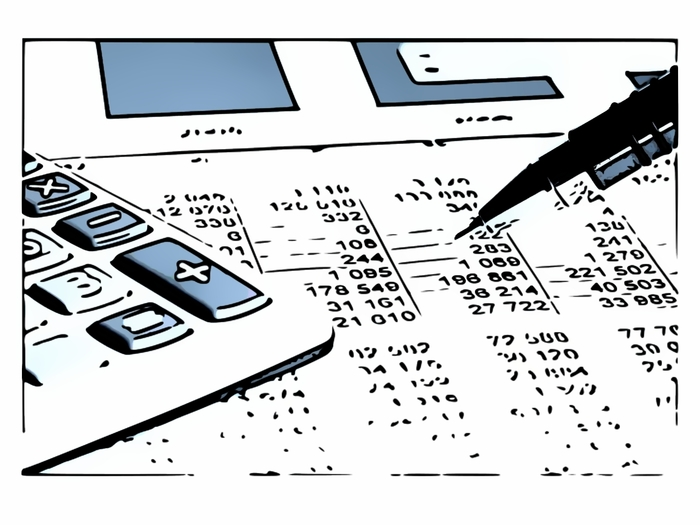 Pick Up Key Figures From Reports & Guides
Your poultry farming business plan is like a good tailored suit.
Your success is in achieving the perfect fit.
(Nothing less than.)
The secret to a tailor's success?
Measurements.
It's impossible to get a perfect fit without them.
No matter how expert the execution of craftmanship…
…all your efforts would be a total waste if you use incorrect measures.
The same can be said of your poultry farm business plan.
Good measurements lead to a true & fitting finish.
These are your metrics.
Que: What are metrics?
Ans: Key data which defines your business input and output quantity.
Why are metrics important in business?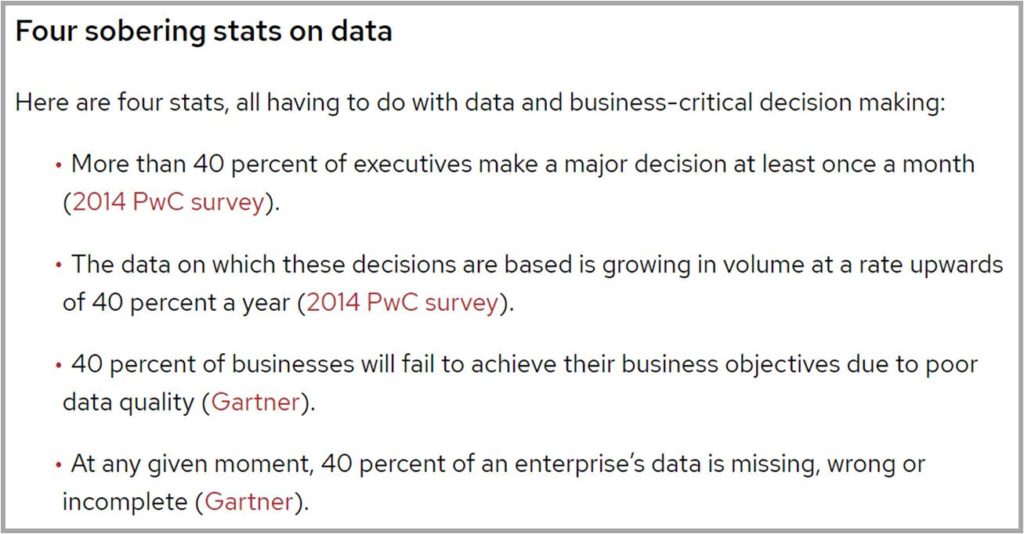 As stated clearly in the points above, we rely on business data to make business decisions.
If we use the wrong data, this can lead us to making to WRONG decisions.
In business, we make decisions EVERY day.
The cumulative outcome could be very costly.
And damage irreparable.
Where can we find reliable poultry business data?
Studies like this one, are a solid start: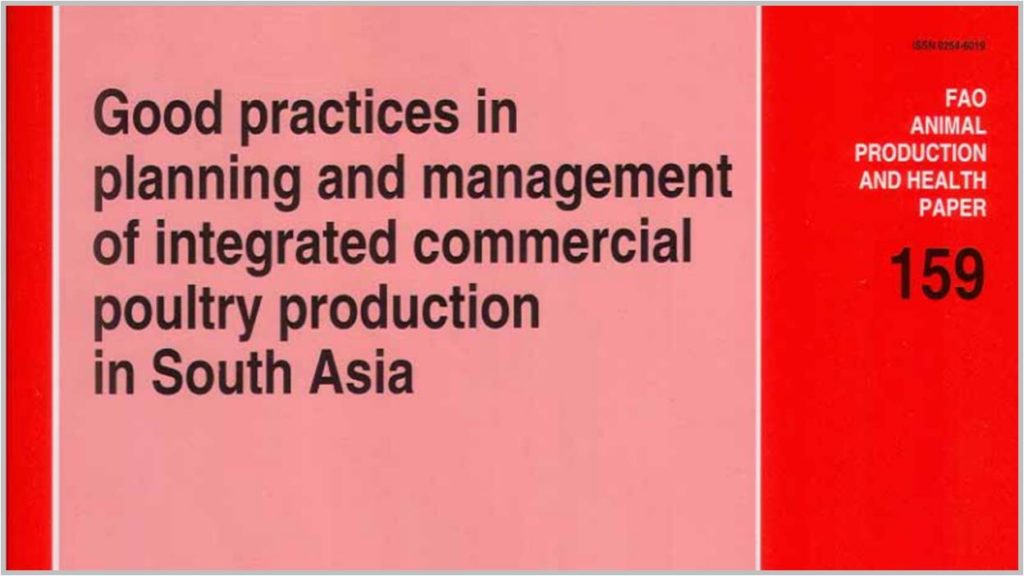 The document is riddled with USEFUL data like this:

For example:
Say, in your broiler plan you expected to grow birds to 3kg.
This would mean your minimum floor space allocation should be 1.8 sq. ft. per bird.
If you had plans for 1,000 broilers -
You would need 1800 sq ft. minimum space in your broiler house.
If your cost per sq. ft. for poultry house construction is $1.5.
Your capital estimate for poultry housing would be $2,700.
What happens if you underestimate?
Inadequate space for your planned flock
Decreased production
Decreased profits
Potential loss
FACT: reliable business metrics are essential.
A kind of, 'say it in pictures' approach – for your poultry business performance.
Chapter 5
Meet & Greet Your Poultry Value Chain
Your closest companions on your journey as a poultry farm owner…
…the value chain.
Together – your mission is simple:
Make poultry GREAT in your region.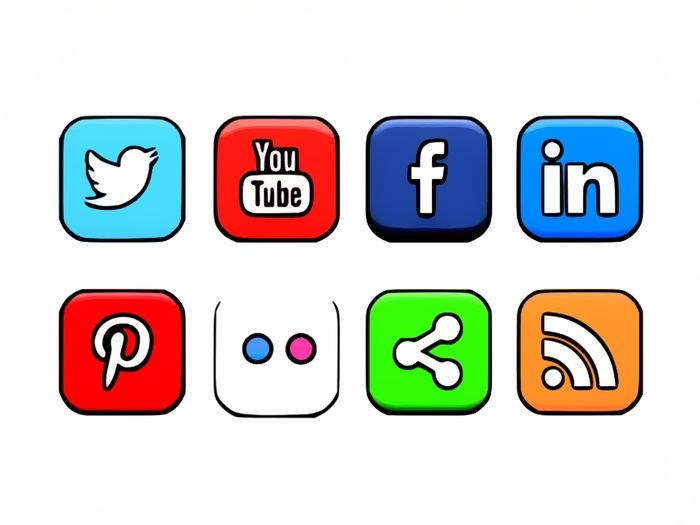 Map Out Your Value Chain
Your work as a poultry farmer is not solitary.
You are part of a community.
An ecosystem of people (companies and individuals) who serve to add value.
This sequence of events is collectively known as: the value chain.
Interestingly enough,
…the idea of a river works much better at describing how a value chain really behaves.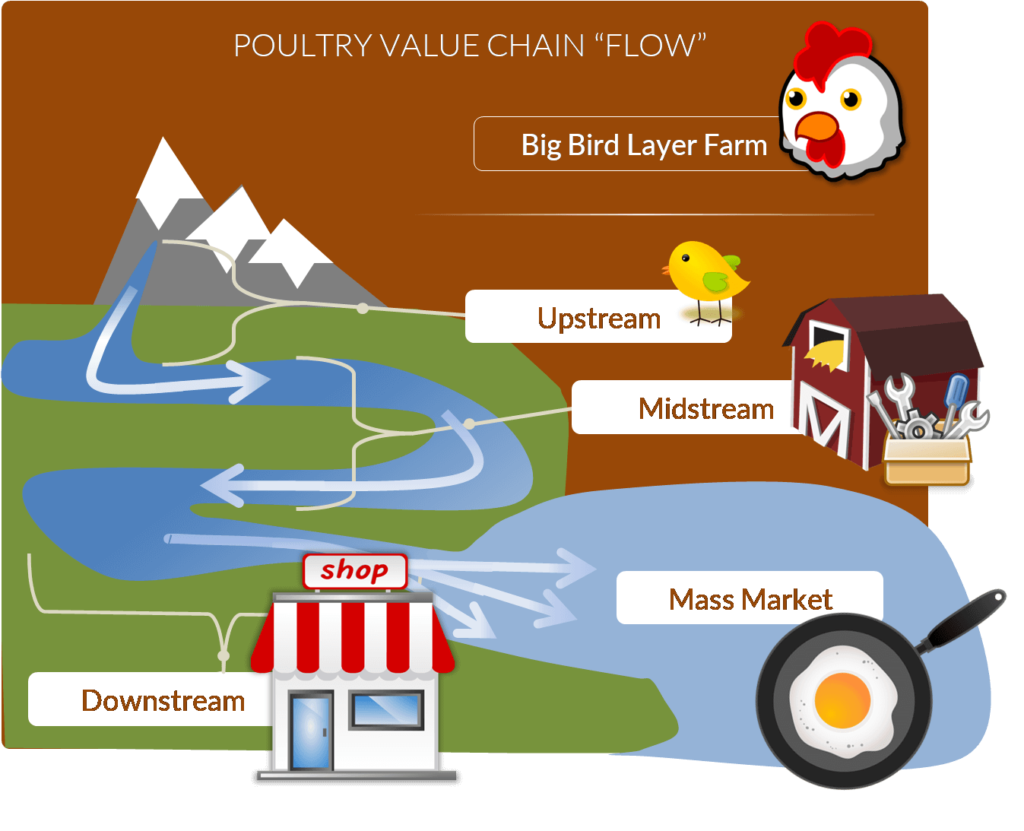 At the top end, (upstream) you have raw material input:
birds
feed
land
building materials
Next, you have (midstream) service providers:
logistic partners
equipment installers
barn construction firms
cleaners
…then, your poultry farm.
And beyond your farm (downstream) there are:
processors
agents
distributors
marketing partners
wholesalers
retailers
HOUSEHOLDS & HOSPITALITY BUSINESSES/ORG(s)
Every location, (country, region, city) has it's own value chain traits.
How do you find local value chain participants (LVPs)?
Directories
This is where you should find most value chain participants online.
A great place to start.
Most companies will sign up to these when they develop their website.
For example, let's say you're trying to find poultry feed suppliers in Tamil Nadu.
Here's how you find them - quickly:
Fire up Google Search
Type in the following:

intext:"[business type]" intext:[place name] intext:phone inurl:directory]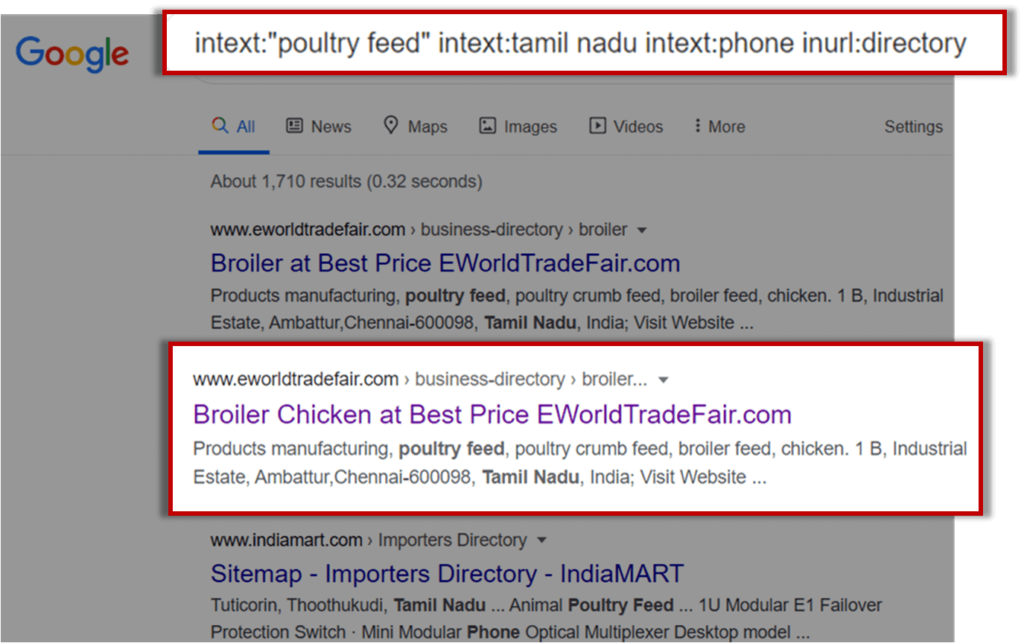 The result?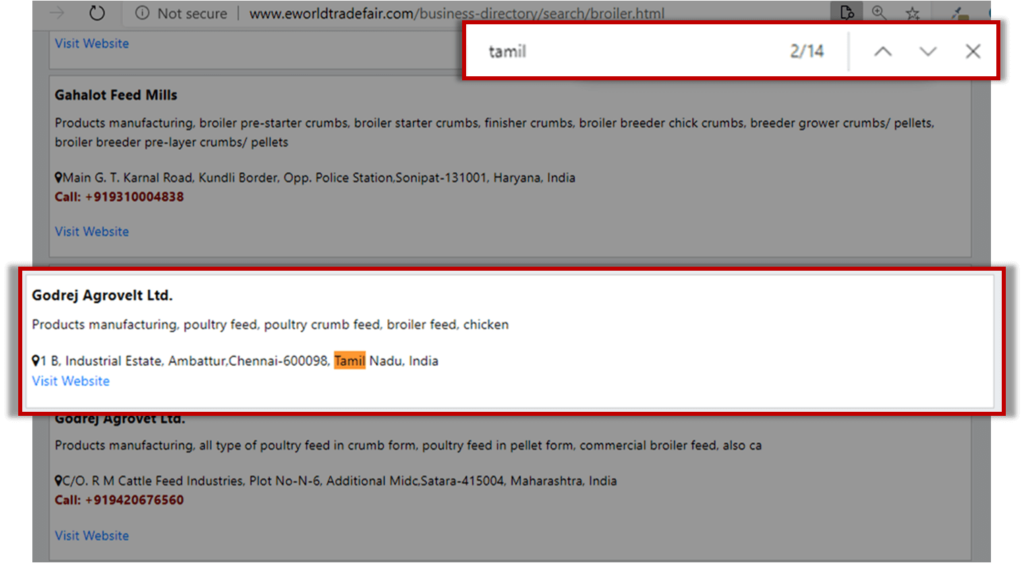 A simple 'Ctrl-F' command and...
...14 potential poultry feed suppliers in Tamil Nadu!
There we have it - a local 'family-based' producer of day old chicks, broilers and poultry feed.
A massive contributor to your local Gujarat poultry value chain.
PLUS,
You also know from the news story they tweeted - they are concerned for the welfare of poultry farmers in Gujarat.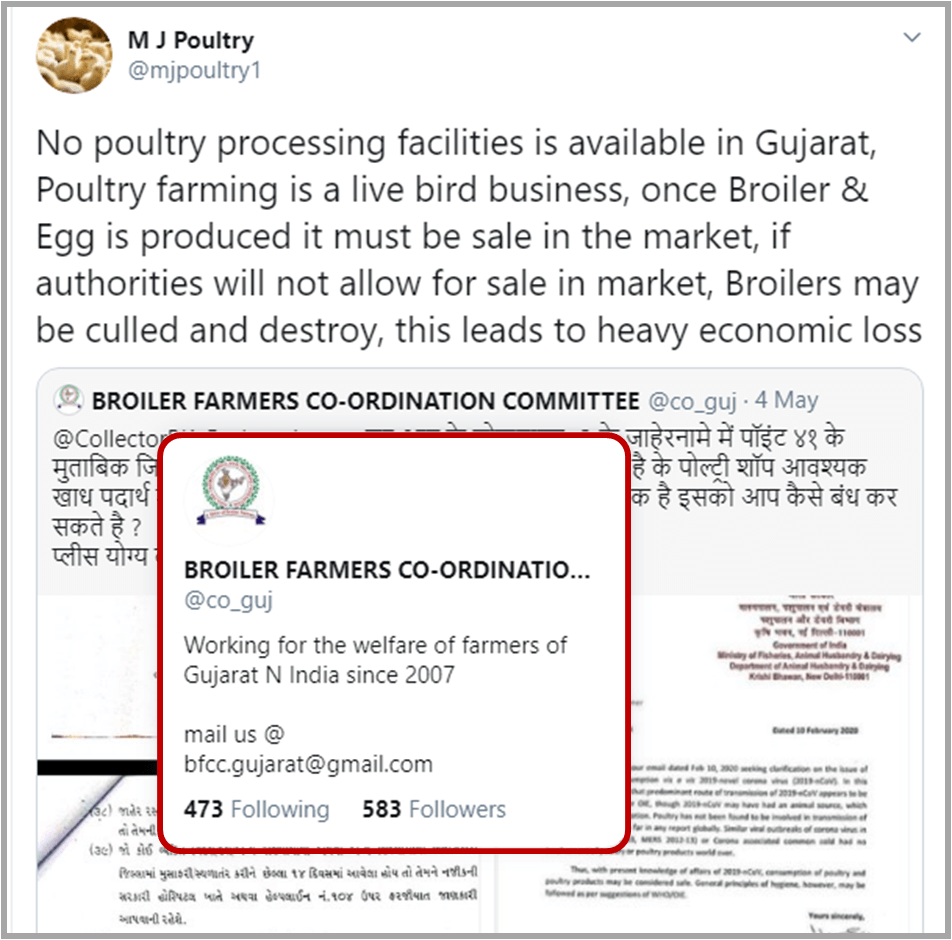 Take note + get prepared to join the conversation with VALUE.
Chapter 6
Get Expert Poultry Advice
Experts are just like us.
They are people looking to get somewhere by doing their best.
But they need people to work with.
Guess who they're looking to find?
YOU.
Here's how to find them..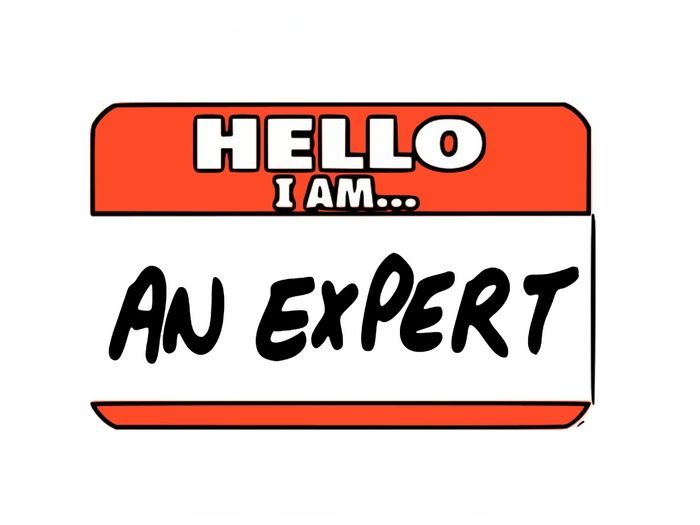 Poultry Expert Outreach
The KEY activity of every expert is research.
The reason?
Research solves problems.
It's a way of presenting an answer to a question with a KEY persuader –
Evidence.
'We've tried it and it works!'
Their audience are people with those types of problems.
So,
Want to relate to experts in your niche and recruit their help?
Find out who is answering your problems online.
Try out their advice.
Record your findings.
Serve it back to them + ask ANOTHER question.
You'll find you'll be on a roll.
Here's a template: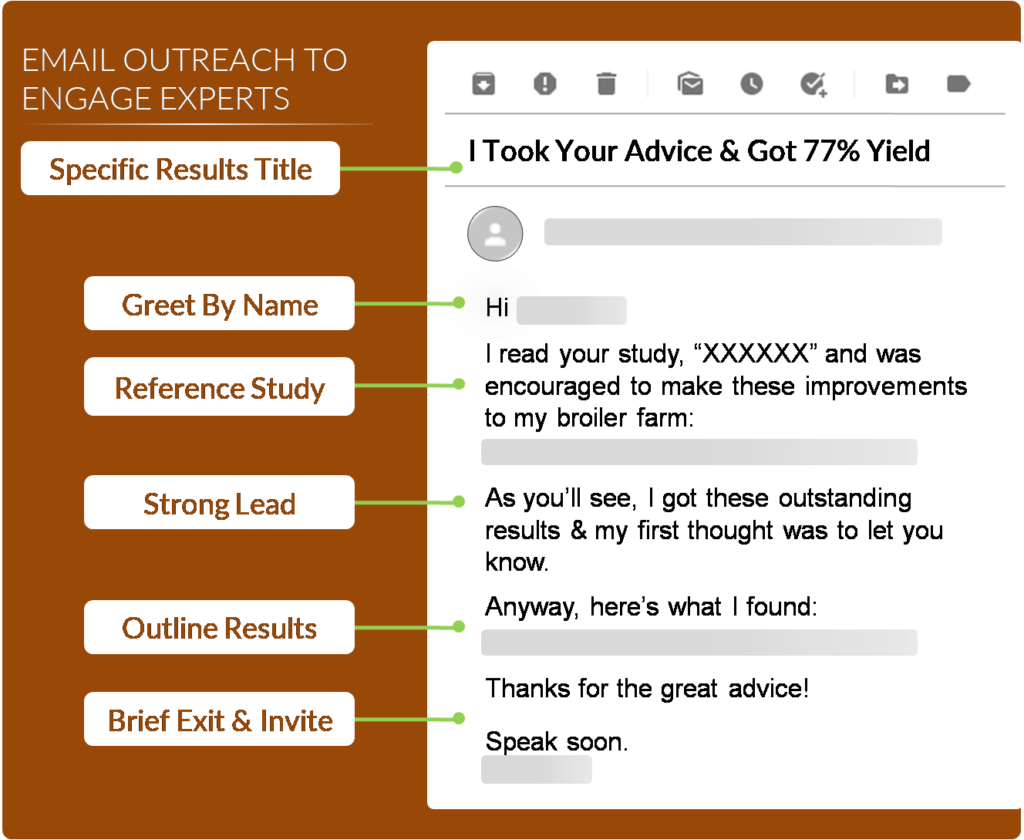 This is a generic design.
You'll want to change it slightly and add your detail to make it unique.
Job done.
Chapter 7
Become Your Poultry Market MVP
Champion your poultry market value chain.
Become the "player's player" amongst your fellow poultry businesses.
Get highly regarded & rewarded.
Here's how…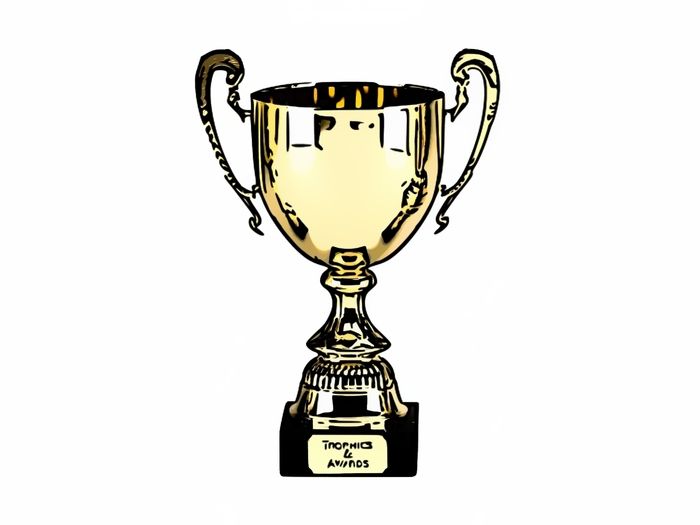 RFP, Trial & Review
When did you last buy a new product or service online?
In doing your research,
Did you read any customer reviews?
Online product and service reviews are MARKETING GOLD for companies these days.
In fact,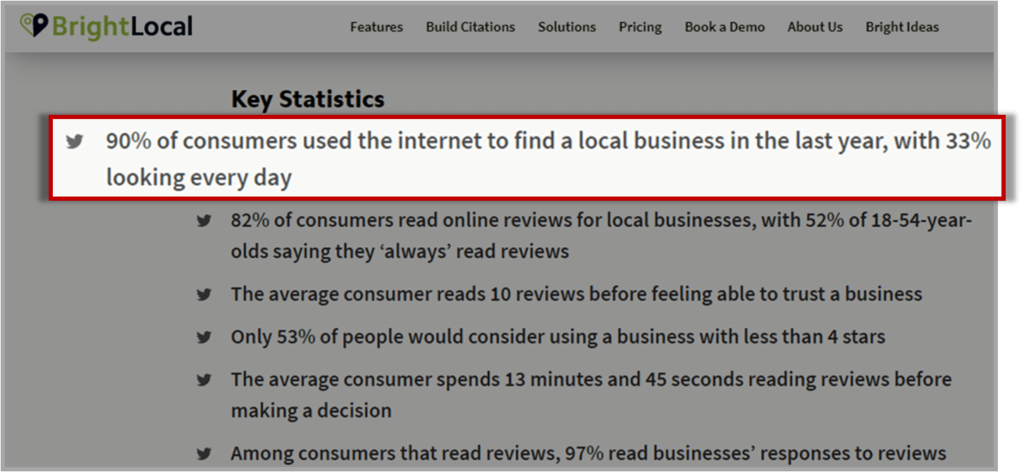 And the thing is…
…businesses know this.
However, reviews are notoriously hard to get.
Especially if you don't know how.
Plus,
Getting great reviews which really sell are even harder to get.
Often,
1 great expert review or testimonial can be worth 1,000's of good ones…
…if written right.
(It's like a star salesman – without the salary cost. *Unbeatable Returns)
Businesses really appreciate the effort taken to draft an expert review & often reward the reviewer.
This why I recommend:
Getting on the radar of potential suppliers NOW by writing an expert review that SELLS their product/service.
[And doing all this BEFORE you start your poultry farm]
Here's how:
Plan a starter poultry project

consider this to be the seed of your eventual farm plan
perhaps go for 10 birds – enough to appreciate a batch sample
keep it simple – you want to learn the basics without distraction
write an meticulous action plan

Research & purchase equipment/supplies

look around for the most value for money kit
carefully think through your purchases

Make contact with your prospective suppliers

phone their help desk
verify all their sales literature
ask for any resources they can share (videos etc.)
talk with their sales team
read other customer reviews
get post-sales insights
[document everything in detail]

Decide & purchase

order your kit or supplies & await delivery
document the sales process
[document everything in detail]

Receive and trial product/service

journal with fine detail the arrival and your use of the purchase
write a diary of your use – day to day
state the facts with figures
be as descriptive, yet as simple as possible
write it as you speak it – keep it natural
[document both visual and text record]

Write up, publish and share – case study & testimonial

the key here is honesty

…you have a responsibility to: other buyers & the supplier (plus, people can sniff out a genuine review – a mile off!)

pull together your findings into:

case study
fact sheet
testimonial

go back to your supplier with an email

reach either their marketing personnel or the owner

share your materials via email and social media with:

trade press
niche bloggers
(…anyone who directly or indirectly would get value)

Include a CLEAR & CONSISTENT call-to-action

in your communications from the point above, tell recipients EXACTLY what you want them to do at the end

Monitor feedback

look out for what comes back your way
Chapter 8
Get Partnering On Poultry Data
Data is a most prized resource in business.
Why?
It provides the evidence on which we make confident decisions.
Here's how to use poultry data to your advantage…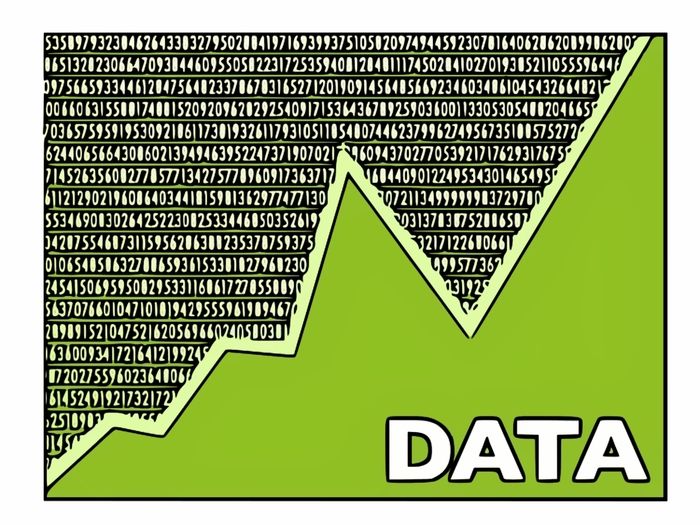 Chapter 9
Publish Local Poultry Analysis & Reports
Analysis and reports confirm or dismiss theory.
When we want to prove a point – we usually reach for a report.
It provides contextual evidence & gets quoted A LOT.
Here's how you can benefit…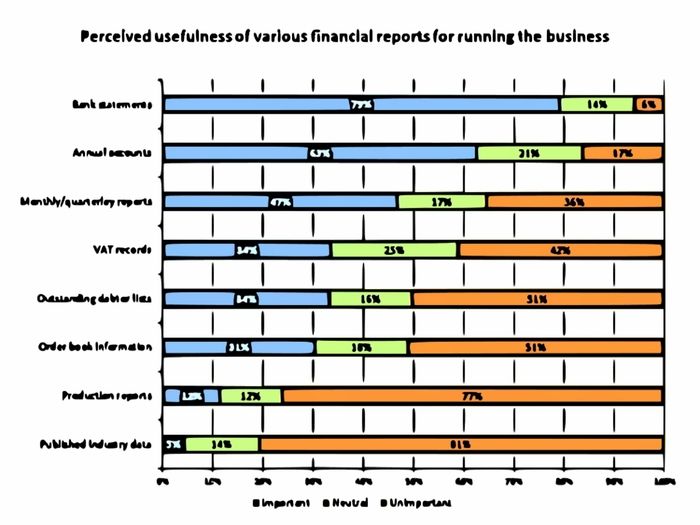 Produce Note Worthy Analysis & Reports
The key phrase here is: note worthy.
A report which answers popular questions (where no relevant sources exist) should get quoted lots.
This is the position you want to pick up – EARLY.
It will take some investigating to learn from your audience what they would value.
But once you hit gold – it's time to dig deep.
For example,
Say I was a chef in Gauteng province researching local wholesale egg prices.
Naturally, I type this into Google: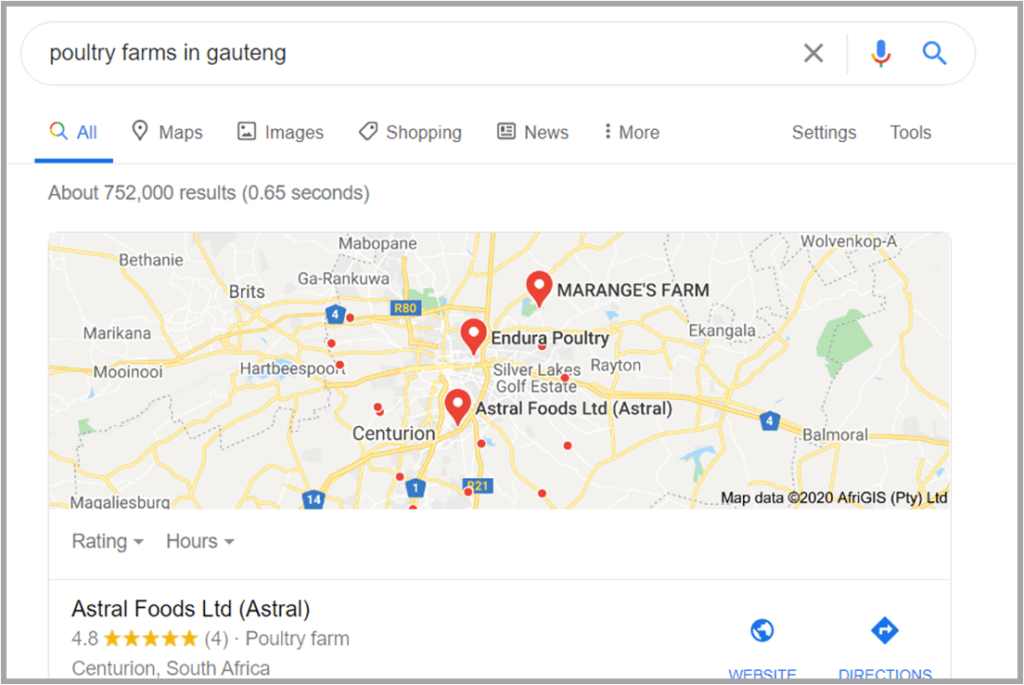 Not surprising - a map results dominates the 1st page.
However,
Looking carefully further down the page, there is a search result which leaps out of the detail: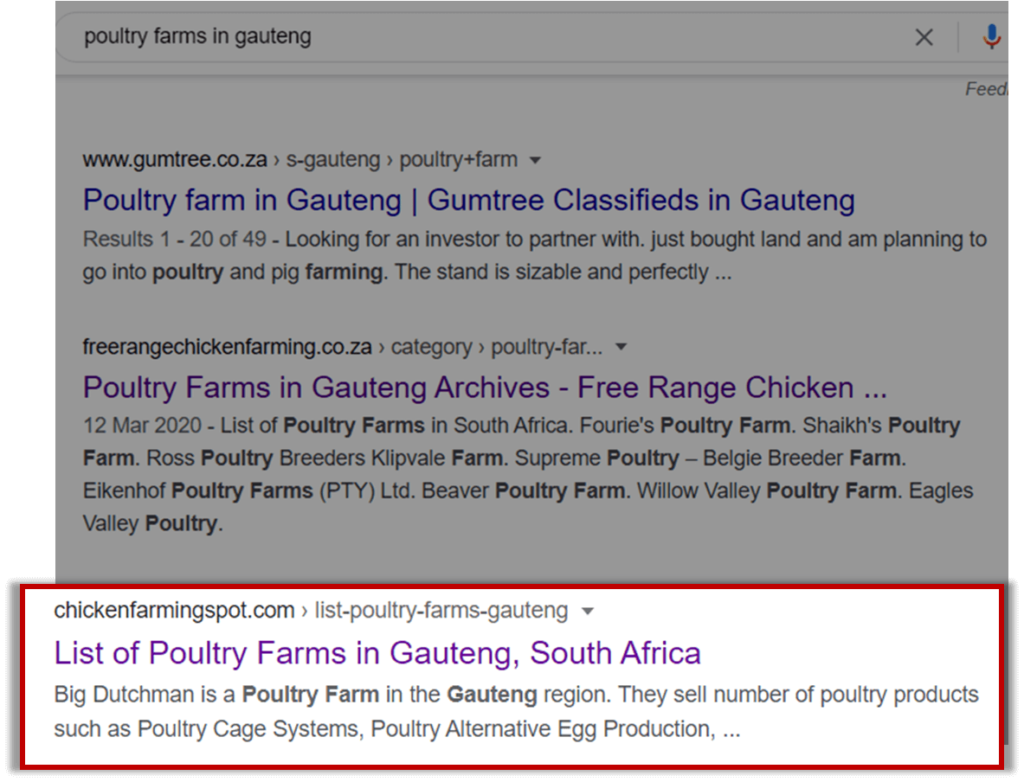 What makes this result attractive?
For my research exercise as a chef,
I need a neat list, which will save me time & hassle.
This is my list.
[And just to confirm our theory in this research example - take a look at the enquiries in the web page itself]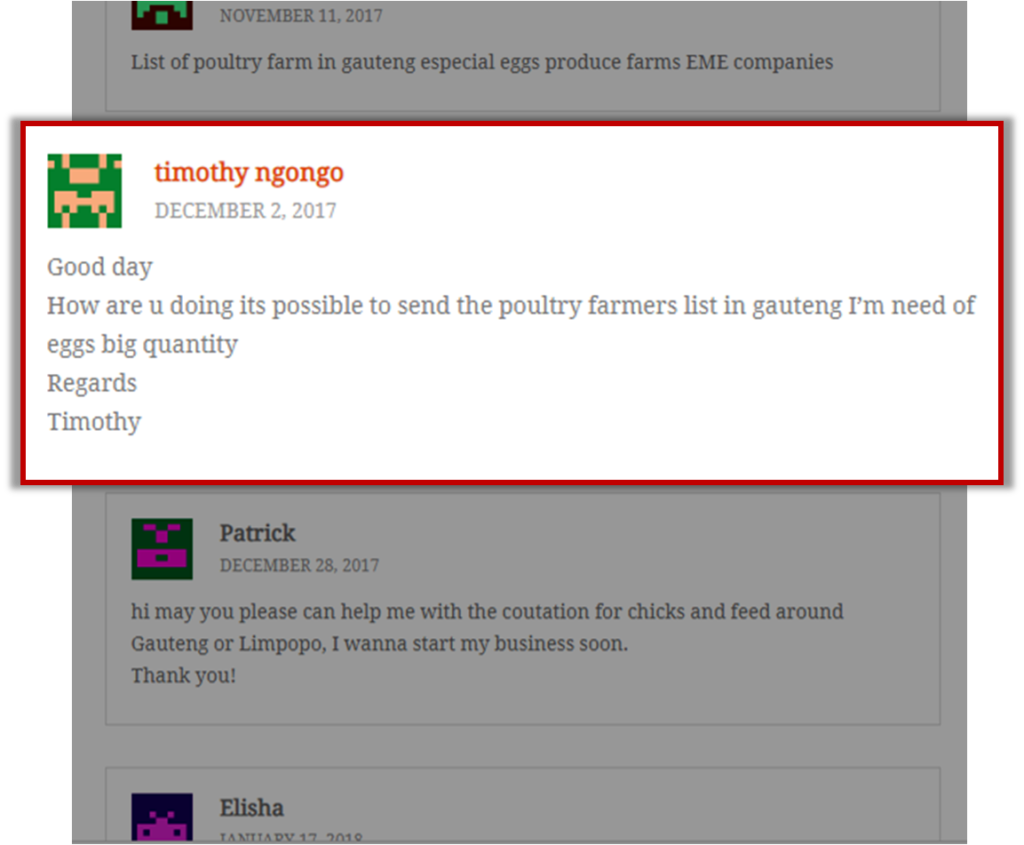 Anymore persuasion needed?
Get producing your local poultry report ASAP.
Chapter 10
Publicly Journal Your Poultry Start Up
People connect deeply with a personal backstory.
Just consider…
Why are so many best-sellers autobiographies?
Successes are attractive.
But it seems what we treasure most is the journey.
It forms a bond.
Do this for your poultry farm…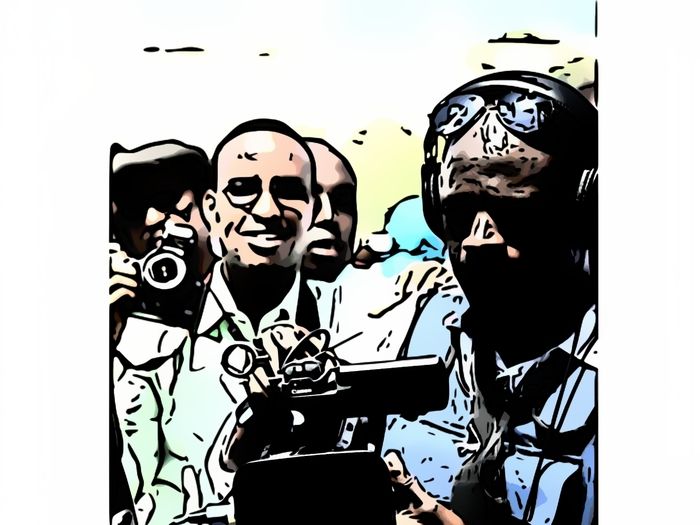 Launch An Online Start-Up Journal
People readily support whoever they think is worth receiving it.
No persuasion needed. An act of free will.
A bit like giving a tip at a restaurant.
A worthy waiter couldn't turn them away if he tried.
Do you want investment to launch your poultry farm business?
Make a case, today.
If you have a case, you won't have to twist anybody's arm.
Prospective investors will see the value for themselves.
The operative word being:
See.
Make it easy for people to follow:
Where you are coming from
Where you are going
What you are doing
How you doing it
…And why
Notice I didn't mention 'what you need'.
Your audience can think for themselves. Therefore, this additional step just isn't necessary. (It slows things down).
If the reader views your case as worthy, they'll voluntarily add their weight.
You'll get investment.
However:
Make sure you pitch to the right audience.
And be direct.
If what you need is land,
…position your case to appeal to land owners.
[Why pitch for money, when what you need is land?]
Take this example,
Tim Marks runs a small local tractor service in Indianapolis, USA.
His main business cost/overhead is vehicle ownership (usually hire purchase (HP) or rental).
But by readily promoting the performance benefits of the tractors in his fleet…
…his tractor dealers offer Tim significant cost discounts. Saving him lots of money.
They effectively sponsor or invest in his business.
Here's proof: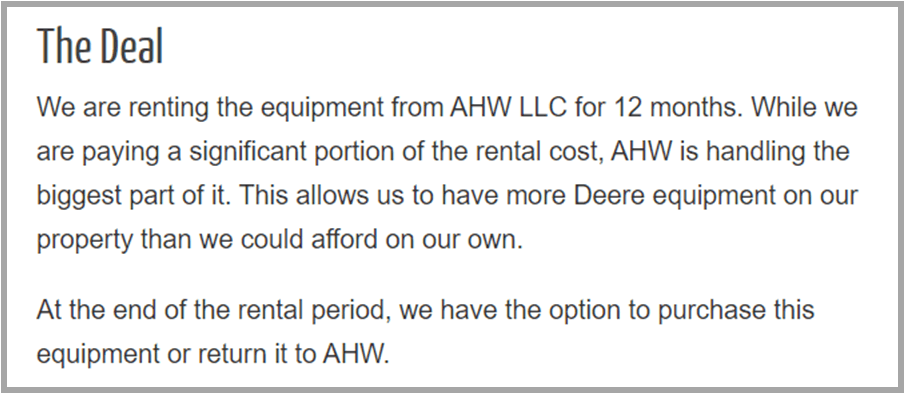 Proof.
So now, let's talk placement…where should you publish your case?
Forbes advises you should…
…start by blogging (this worked for our tractor serviceman, Tim – see his blog).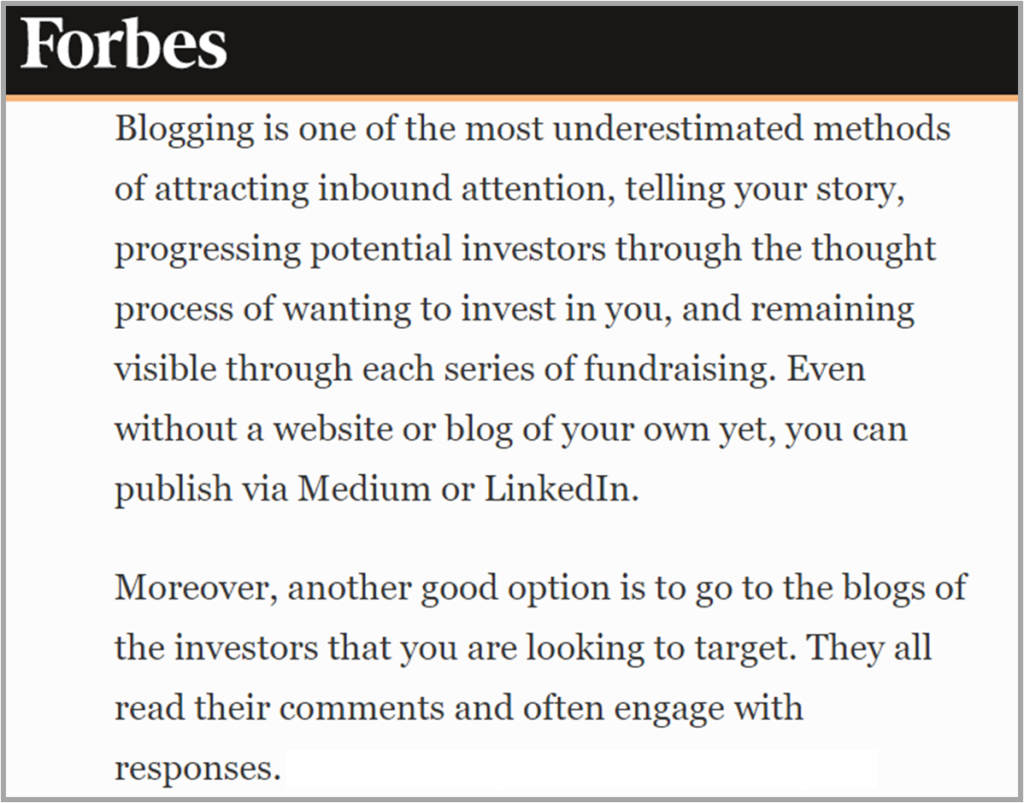 A good place to start for your poultry farm.
Chapter 11
Grow Your Support Base
It's never too early to start serving your marketplace with value.
You can start today.
(Yes, even BEFORE you are ready to sell a single egg or carcass)
Build precious sales momentum leading up to your farm launch.
Here's how..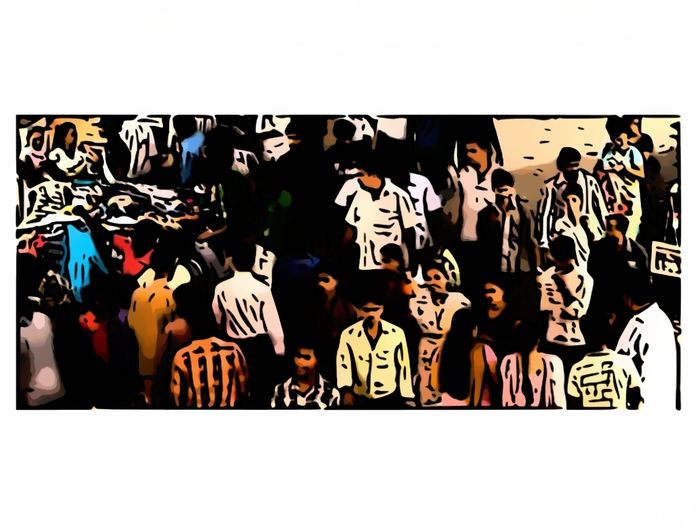 Produce Market Leading Pieces
Getting exposure in your market is one thing…
…but converting exposure is SOMETHING ELSE.
This is where market leading content makes all the difference.
Take this example,
Have you every heard of a sickle mower?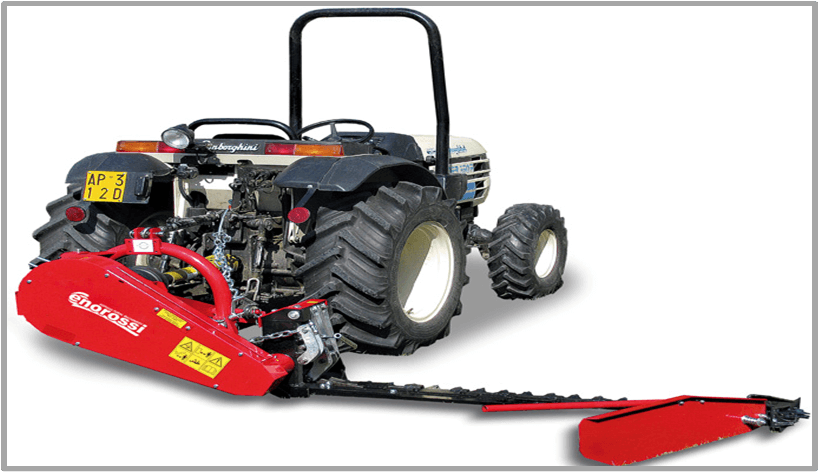 An oversized, mechanised grass-cutting sickle...the kind you drag along on a tractor.
Are they popular?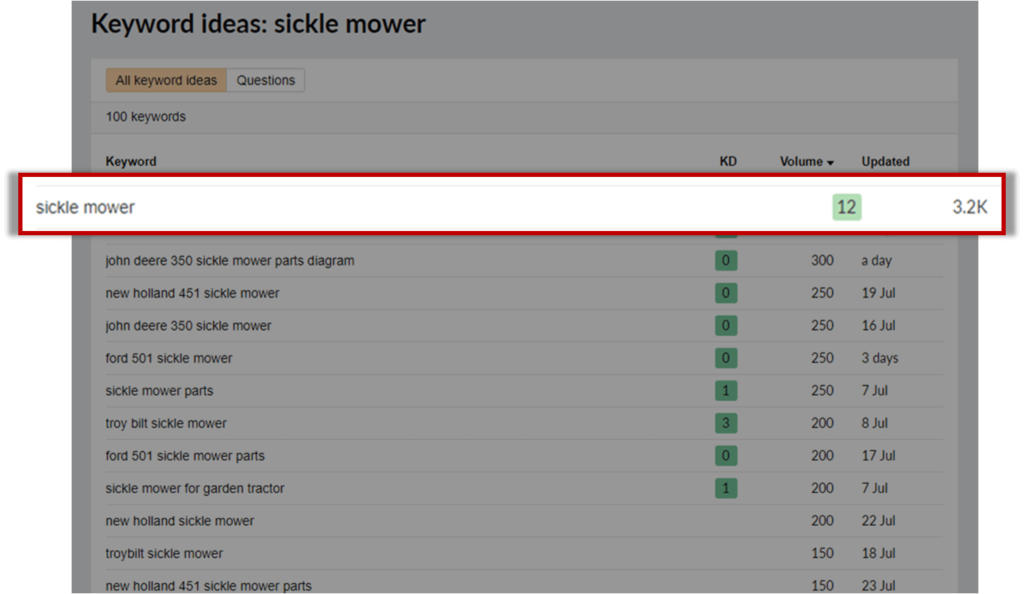 3,200+ people per month (in the USA alone) seem to think so.
Why is this important for your poultry farm?
To prove a point.
The point being…
…as we said at the beginning of this chapter:
"Getting exposure in your market is one thing…
…but converting exposure is SOMETHING ELSE."
Here's what I mean…
Remember Tim, our tractor expert?
He recently shot a video of himself using a sickle mower with his tractor.
Supposedly,
...the aim was to help tractor owners in the market for a mower make a confident buying decision.
But let's take it back a step.
Let's say you are potential buyer of a sickle mower.
You punch 'sickle mower for compact tractors' into Google.
Here's what you get: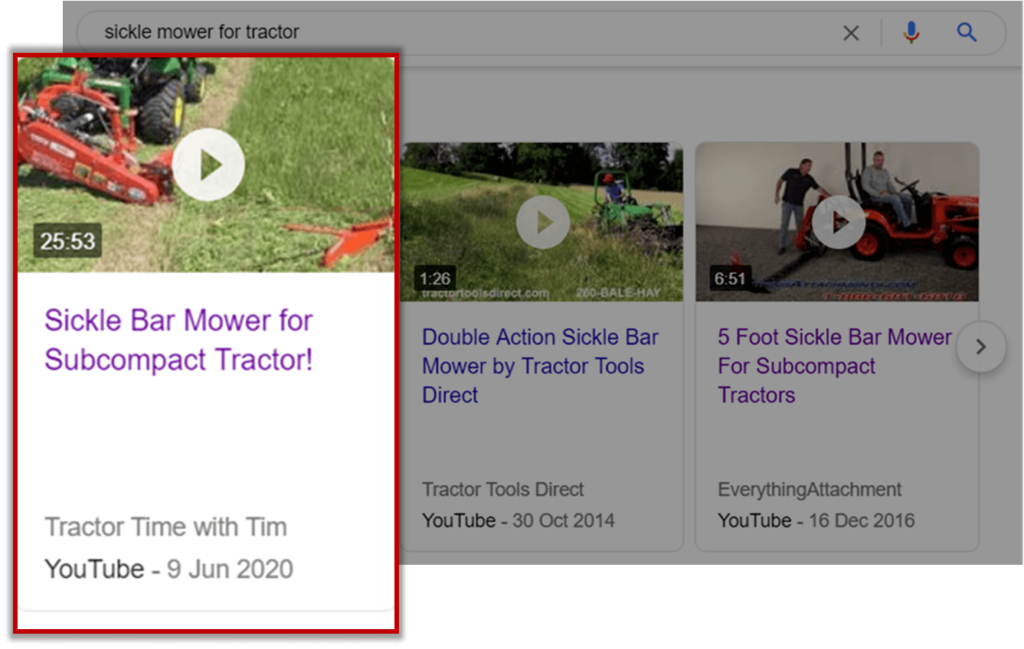 Remember our local tractor expert - Tim Marks?
He hits the global #1 spot for this search term.
The result is a 25-minute video, entitled:
Sickle Bar Mower for Subcompact Tractor!
The 'other' two search results, beside Tim's, are shorter videos published by prominent machine-part retailers.
All video publishers in this 3-pack have EXCELLENT exposure.
But, the question remains..."how do they convert?"
Here's a breakdown:
Position #3 - Tractor Tools Direct (Double Action Sickle Bar Mower)
[Published 2014]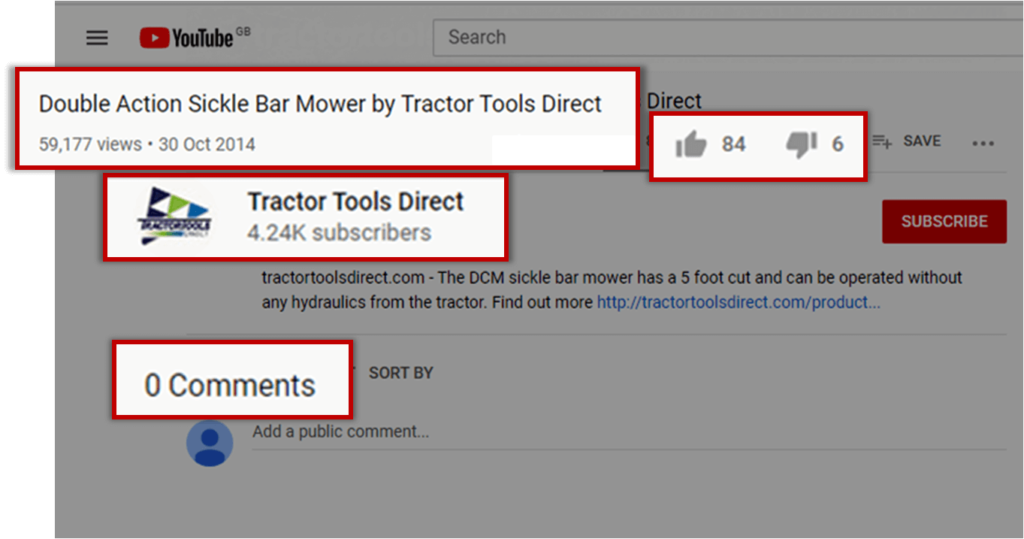 59,177 views
4,240 subscribers
84 thumbs up
0 comments
Position #2 - Everything Attachment (5 Foot Sickle Bar Mower For Subcompact Tractors)
[Published 2016]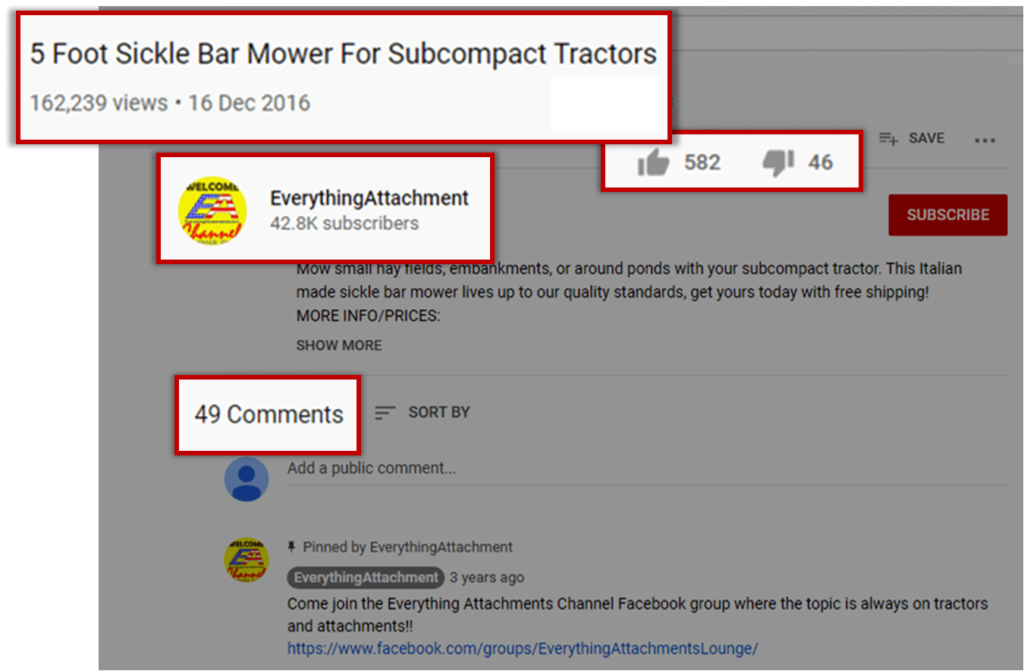 162,239 views
42,800 subscribers
582 thumbs up
49 comments
Position #1 - Tractor Time With Tim (Sickle Bar Mower For SubCompact Tractor!)
[Published 2020!]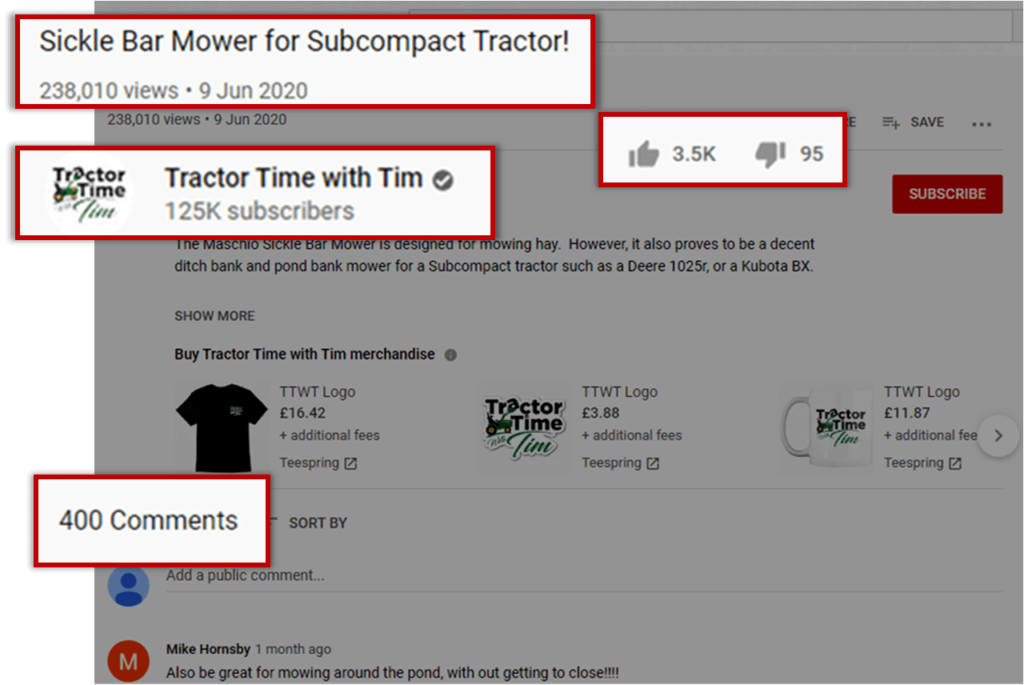 238,010 views
125,000 subscribers
3,500 thumbs up
400 comments
Tim Marks is a clear winner - by a country mile!
Lessons learned:
You don't need loads of money or prestige to start an agribusiness.
Big business is no competition at all.
The more down to earth you are the more people will follow.
Small business sells MUCH better than big business.
People will listen to people who make things common.
Now, apply this to your poultry farm business plan.
Chapter 12
Discover The Need, Then Simply Serve
Sprinters hate false starts.
[So do business owners]
How do you avoid them?
Purge presumption.
When we presume, we hit…
disappointment
blushes
even disqualification!
Rid your championship running routine of these glitches.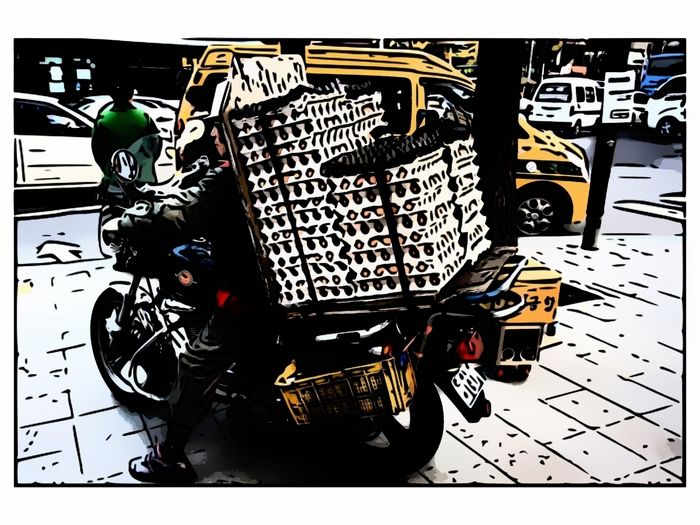 Here's how..
Ask & They Will Tell
A golden rule for building an agribusiness, like a poultry farm, is asking BEFORE you deliver.
NEVER presume.
There's a lot more to successful agribusiness than just research.
You need confirmation.
Your audience, if engaged, will not shy away from talking.
The best ways to ask your audience?
Start a relevant conversation and invite them to talk on the topic.
Like this:
[*note – this example is not agribusiness, so you'll have to think laterally to really get it]
The inground pool vendor, River Pools and Spas, sells pools to homeowners.

To sell pools, their customers must have funds or finance.
[Most seek the latter for lack of the former]
So,
To encourage enquiries from customers thinking about pool finance, they wrote this article on their blog: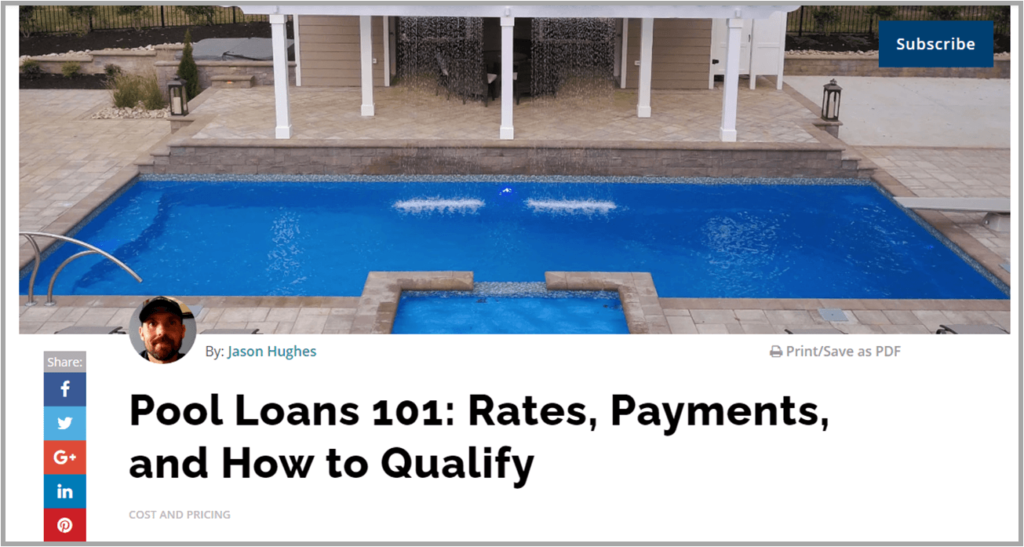 Their result?

Simple.
Now think of an equivalent topic for your poultry customers.