Go to chapter 22 of this eBook by clicking this link…"Poultry project hub". Click here to find the next chapter.
Hello,
​
Your desire to start an agribusiness is just like any important mission in life.
It will only be accomplished if it converts hearers into supporters.
​
Family, investors, staff, partners, affiliates, agents, customers etc.
​
Whilst you may not let other voices dictate your project's future –
Your business's value still has to be made APPARENT.
​
(After all…the success of your agribusiness will rely on your ability to communicate its value potential.)
​
This is why you need to build a 'Business Case'.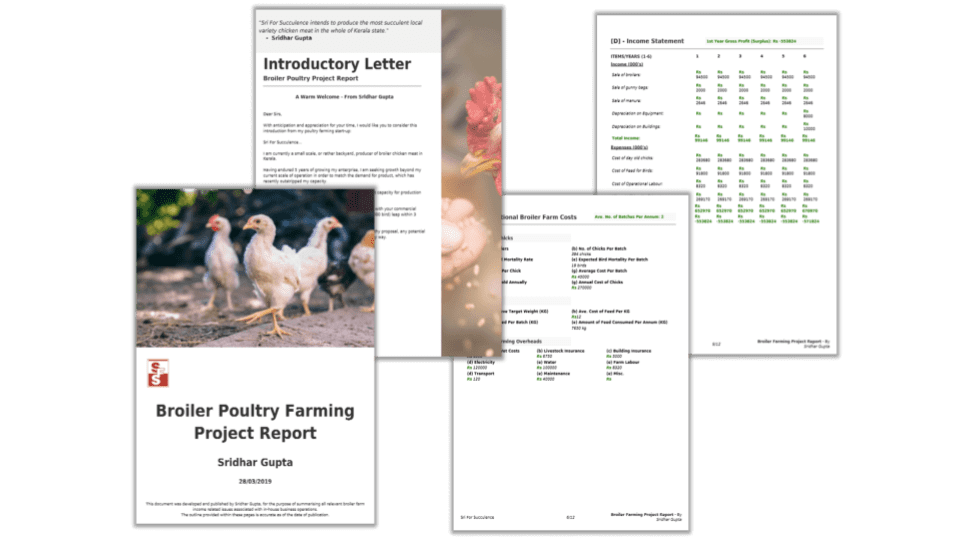 Write Your Poultry Business Plan -
in Just 90 Mins!
Poultry Project Reporter 2.0 - fastest way to write your project report online.
Get Poultry Project Reporter 2.0
​
What's a business case?
​
A business case is a traditional business planning document.
​
It's HEAVILY used by management professionals. Especially in project-based environments.
​
Under the discipline of 'Project Management' the business case has one critical purpose.
And project managers, otherwise known as 'PMs', are unable to get anything 'off the ground' without it.
​
But what makes the humble business case such an ESSENTIAL piece in the strategic business planning puzzle?
​
One word,
​
JUSTIFICATION.
(from the Latin, iustus = perfect, complete)
​
To be made perfect, your business idea needs to be tried.
Just ask any gold prospector,
What he THINKS he has simply isn't gold until it's been passed through the trial of fire – and therefore proven.
Only then is it truly gold.
(And everybody knows about it.)
​
Now,
A valid trial is objective.
And not subjective.
​
What does that mean?
​
The thing tried (object) cannot be in the hand of the possessor (subject) whilst it is being tried.
You've got to let go.
Why?
So the opposing party has the liberty to examine the object for themselves – no ties or strings attached.
And therefore there are no excuses at the time of valuation.
Nervewracking?
Most certainly can be.
​
But rest assured with EVERY minute that passes by of the trial,
If the thing tried stands up to the test,
It's own value and YOUR future profit climbs rapidly.
And when the person trying is fully exhausted of every invalid doubt they can throw at it,
You (and the value of your GOLD) walk away victorious.
​
Are you ready to have your business idea tried?
Are you ready for your gold to be proven?
Then you need to find out what others think about it…ASAP.
​
More important than that you need to discover what potential stakeholders think about your business idea.
​
It's time to ask some prospective customers, investors, suppliers etc.
​
You'll find they'll not be backward in coming forward.
This is because it's in their own business interest to give your idea a few minutes examination.
​
From doing this, you'll get two valuable benefits:
(1) Honesty.
(2) Expert feedback.
​
These are of great value for you.
Especially because this type of dialogue gets both of your feet firmly 'into the (boxing) ring'.
(Defending and sparring for the honour of your business idea.)
A healthy place to be in.
If you can hear yourself speak about your idea in the midst of battle and feel a surge of passion that rings true,
(Silencing the naysayers) – then, perhaps you really have something.
​
So,
Where SHOULD you begin building your business case?
​
Why…with a template, of course!
​
And to save you the time digging around for one, I've put one together for you.
​
Here it is:
​
(It's in the format of a simple web form, takes minutes to fill out, comes with a step-by-step tutorial and emails you the business case at the end.)
​
*Now, don't think of this as merely an academic exercise.
Remember we're hoping this case does more than waste paper.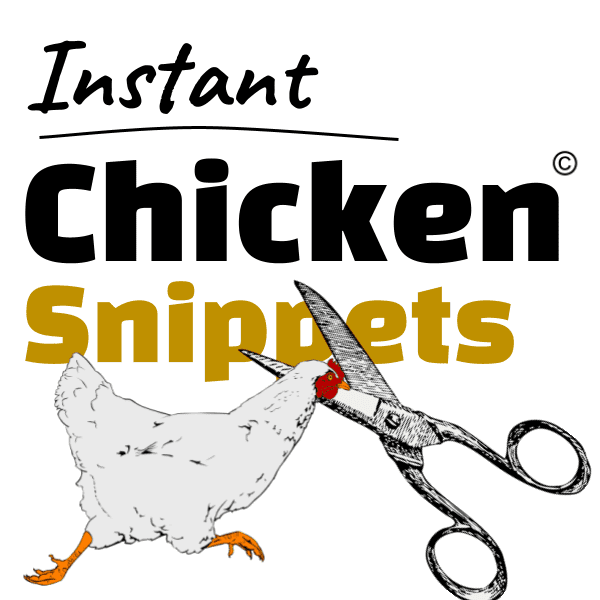 Read The Poultry Business -
Like Never Before!
Chicken Snippets Newsletter - deep poultry analysis to sharpen your acumen, by email.
Get My Newsletter
​
Sure, it might STILL be on paper for now – but that's fine, it's about laying out your argument in principle first.
Then,
Pitch it to a select panel.
​
Once your idea has passed its first few classroom examinations (perhaps even after receiving a few knockbacks)…
…refine it with any constructive feedback received,
And ONLY then you should you anticipate recruiting some actual investment action.
​
So,
Now it's time to write your business case.
​
My advice?
​
Use this template.
As soon as you're done, pitch it and go get that 'buy-in'.
Win some support today.
​
And now over to you:
​
Are you currently writing a business case for your agribusiness idea?
Have you written your business case and are struggling to sell it?
​
Either way,
I'm keen to hear your thoughts.
I read every comment.
​
Speak soon,
Temi
Go to chapter 22 of this eBook by clicking this link…"Poultry project hub". Click here to find the next chapter.